U.S. Ambassador to UN steps down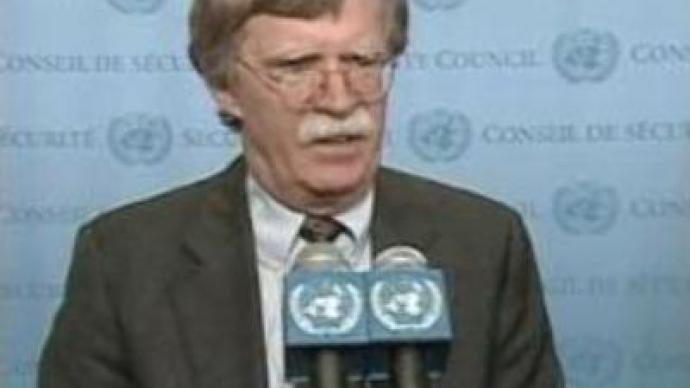 U.S. President George Bush has accepted the resignation of the country's UN Ambassador John Bolton, a neo-conservative who follows Defense Secretary Rumsfeld who was replaced in the aftermath of the U.S. congressional elections.
There was great speculation in Washington that Bush might give Bolton another position, but Bolton's decision to step down from the President's administration would appear to close the door on that option.His initial appointment to the top job at the UN was greeted with dismay by many member states as well as moderates in the U.S. administration and Congress. His nomination was never approved by the Senate since he took office temporarily in August last year.The former lawyer turned diplomat was tenacious and outspoken, his manner often counterproductive in achieving U.S. goals. He maintained some successful actions, for example, his stance on North Korea proved effective.
You can share this story on social media: