Copycat shooters on a rise after Connecticut rampage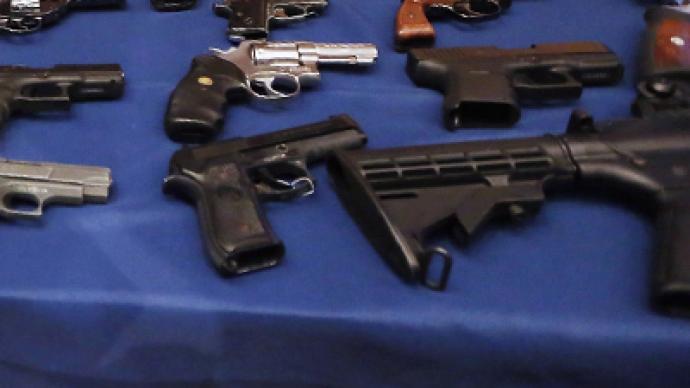 Several armed suspects have been arrested for attempts to recreate the Connecticut elementary school shooting massacre, which killed at least 27 people, including 20 children.
In Indiana, a man identified as Von Meyer, 60, was arrested on Sunday after threatening to light his wife on fire and kill as many people as possible at Jane Ball Elementary School. Police discovered 47 guns and ammunition in his home, worth a total of over $100,000. Officials fear the Indiana man is only one of a number of copycats who may try to imitate the Connecticut massacre, CBS reported.
Werther Effect- A spike in copycat suicides after a widely publicized case- Named after the novel 'The Sorrows of Young Werther,' an autobiographical work by Johann Wolfgang von Goethe. - In the novel, Werther commits suicide with a gun after failing to romance a girl- Many men began replicating this to show their hopelessness. - The name was coined by researcher David Phillips in 1974.
The copycat shooting phenomena, in which an attacker is inspired by a gun massacre and tries to re-create it, is not new. The US has seen numerous copycat shooting, even giving the syndrome a name – the 'Werther Effect.' Adolescents are said to be the most susceptible to it.Another incident over the weekend involved a shooter opening fire at a clinic in Uruguay to imitate the Connecticut school shooting, according to the suspect's police statement. The suspect fired three shots and was arrested on site, local media reported.Initially, the 18-year-old shooter attended a secondary school in the western city of Paysandu, but chose to leave due to the small crowd on Saturday. After walking four more blocks, he ended up at a clinic.No one was injured in the incident. The first shot was fired in the bathroom to make sure the gun worked properly. The second shot was directed at a retired police officer and the third at a ceiling, causing widespread panic. The shooter was planning to commit suicide after the rampage. After being arrested, he was sent to a psychiatric clinic.Previously, a wave of copycat shootings followed the Aurora, Colorado, massacre, during which 12 people were killed and 58 injured at the premiere of the latest Batman film, 'The Dark Knight Rises.'After Aurora, police arrested a man who claimed to have attended a showing of the new Batman film with a loaded gun. Police found handguns, boxes of ammunition and an illegal automatic weapon in his possession.
You can share this story on social media: