Uranium threat to 15,000yo Australian rock art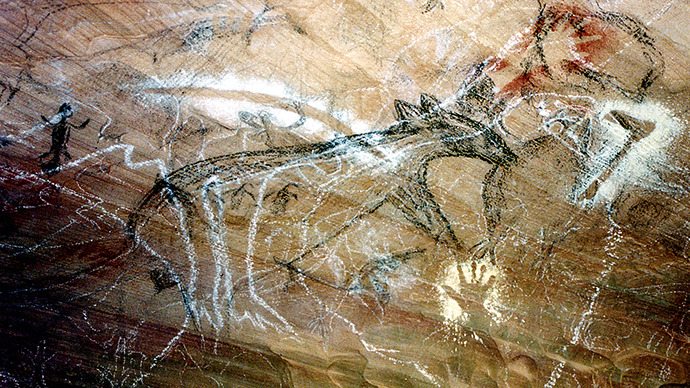 Mining companies are queuing up to assault Australia's cultural heritage. The discovery of a large uranium deposit has prompted mining companies to consider excavations on land which is home to some of Australia's most ancient rock art.
The Wellington Range in the northeastern state of Queensland has been under surveillance from uranium mining companies for many years. Cameco, a Canadian mining company, recently reported the discovery of a large uranium deposit in this range, according to a Global Mail report.

However, this region is also home to an area dubbed one of the great rock-art precincts of the globe by United Nations Educational, Scientific and Cultural Organization (UNESCO), and regular guided tours are organized to the areas.

The secret wall paintings display ancient aboriginal scenes and symbols, such as "bullymen" – police-type troopers, the paintings of which were thought to be able to vanquish enemies through sorcery. Other pictures are more nature-related.

The aboriginal paintings are thought to be thousands of years old, with the earliest discovered dating more than 10,000 years back.

Despite the fact that much of the rock art is contained in 'Designated Landscape Areas', which means the site of aboriginal heritage is entry is limited to some, state permission for mineral exploration has still been granted.

On Friday, the Global Mail published a report drawing on six-month-long research by Noelene Cole, an assistant research fellow in archaeology with James Cook University, and associate archaeologist Alice Buhrich. Their research discovered that applications for coal and mineral exploration cover what is basically an entire art-covered 'precinct' on the Cape York Peninsula.

"It is astounding, internationally speaking, that a region like this would be considered for mining," said Cole.

Cameco located the deposit in remote northern hills that contained so much of the art, that one mere complex contained a massive 3,000 images. The oldest piece of art here was dated as being approximately 15,000 years old.

"It would be like the French mining the Lascaux Caves and the Dordogne, which is World Heritage listed," Tony Burke, Australia's environment minister said.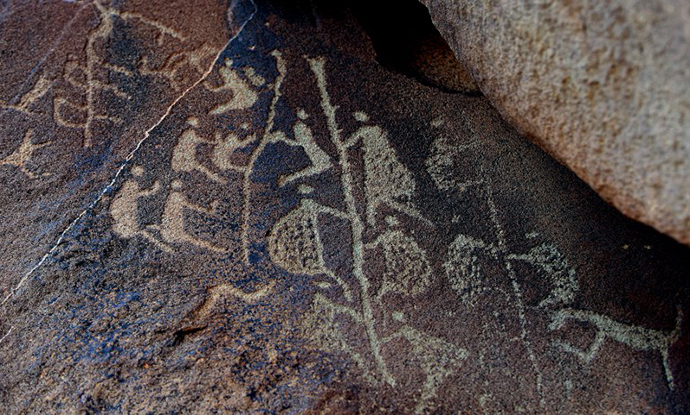 His office went on to point out that although Cameco has not yet submitted a proposal for a uranium project in the Wellington region, because it is such a sizeable discovery, it is likely the company will pursue it further.
Cameco Australia's managing director, Brian Reilly, has said that his company would work alongside stakeholders to ensure the protection of the area's environment, culture and heritage, strongly suggesting that  further exploration is on the cards. 
Australian mining magnate and billionaire Gina Rinehart, the world's second-richest woman, began to create a stir in the last week, when it emerged that she had also sought permission to look for minerals over some of the countries older art on Cape York.
At the time, traditional aboriginal owners asked Australia's Federal Environment Minister, Tony Burke, to place the area on the World Heritage List to protect the site of their ancestors' art. One of Rinehart's companies later announced that it would withdraw two applications to excavate for minerals.
Cole and Buhrich found that the Queensland Government has already granted some mineral and coal exploration permits in areas meant to be protected as special Aboriginal places, according to the Global Mail. 
Australia is home to around a third of the planet's uranium resources and exports roughly 7,000 tonnes per annum.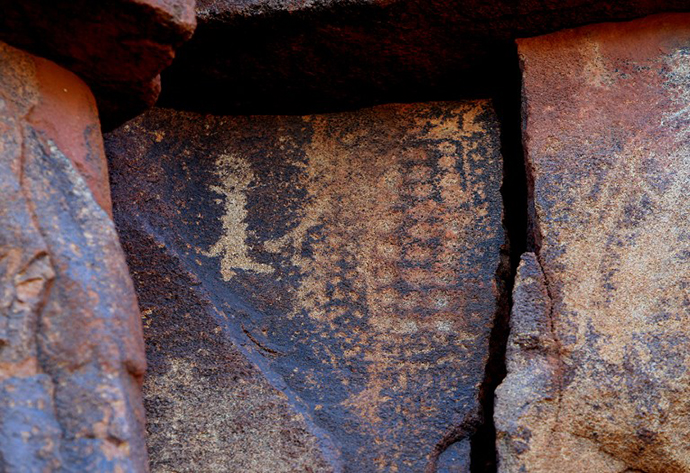 You can share this story on social media: