Uproar over 'lenient' jail term for speeding policeman who killed girl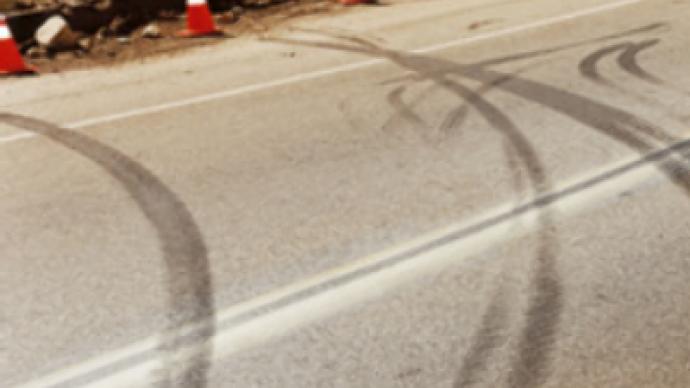 A revised sentence handed out to a policeman whose car hit a nine year old girl has been criticised as too lenient. The tragedy happened in the Krasnodar region more than a year ago when the vehicle driven by Alexander Drizhik, who had a previous convicti
She was riding a bicycle near her school under the sign 'Careful. Children' when she saw a speeding car. She tried to avoid the crash but couldn't.
The blow was so strong that it pushed the girl first onto the car and then to the ground. The driver took the girl to the hospital building, left her on a bench and drove away. The girl died of injuries two hours later.
After the judge Sergei Shapovalov had cleared Drizhik of all charges in June, 2008, the girl's parents asked one of Russia's biggest national newspapers to cover the case. With growing public pressure, the first sentence was cancelled and a new hearing scheduled for September.
In the course of the hearing Alexander Drizhik continued to deny wrongdoing, claiming that the girl was not careful enough.
But this time the court found him guilty and sentenced him to three years.
Even then, many considered the punishment to be too mild. Drizhik has a child and the judge said that it had been a factor in his leniency.
Drizhik's case is only one in a number of similar cases. September has seen several instances of children being hit by police officers. On September 30, an allegedly drunk policeman hit a woman and her 7-year-old son. The boy died in hospital last Friday.
You can share this story on social media: