Unknown atomic accidents in Siberia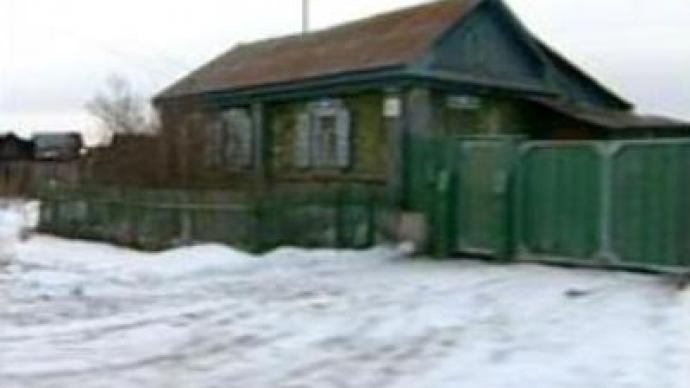 Russia's Mayak nuclear plant near Chelyabinsk was the site of three atomic accidents, between 1949 and 1967. Hundreds of thousands of people were exposed to lethal doses of radiation.
However, unlike Chernobyl or Hiroshima, the disasters at Mayak were kept secret for decades.The once-secret Mayak Nuclear Complex in Ozersk dumped over 70 MLN cubic metres of highly toxic waste into the Techa River between 1949 and 1956, making it one of the most radioactive places on earth. In 1957 an explosion at Mayak's storage facility showered radiation across the region. A decade later, another nuclear dumping ground, lake Karachay, evaporated after a drought – and strong winds dispersed clouds of radioactive dust over a vast area. Three generations of people living in the nearby village of Muslimovo are still suffering the consequences and it is only now that they have been given the chance to move away from the affected area.
"The kids still swim there. They drink the water from the river. Sometimes I drink it too. There's nothing you can do. In the summer there's a shortage of water, so we have to get it from the river, because we have to give water to our cows,"
resident Farid Mousalov complained. Officials say this behaviour only compounds the matter. "If people stayed away from the river there would be no danger at all. It used to be fenced off with barbed wire, but the residents tore it down. It was their own choice," Chelyabinsk Deputy Governor Vladimir Dyatlov commented. Last summer Japanese scientists confirmed there is no danger of radiation in the atmosphere – only one rem – but the river measured 40 rems. The regional government and the Nuclear Agency Rosatom are finally, and after many years debate, offering residents a deal -1 MLN rubles ($ US 37,000) to buy homes elsewhere. Residents living in these houses just metres from the contaminated river, have been using the water for years. They already suffer from radiation illnesses. Although they have been given compensation, they say the government's plans to relocate them is just too little too late.
"My grandchild's thyroid gland is affected. Now he's sick. If the relocation scheme had been implemented earlier, maybe my grandchildren would be healthy,"
resident Valeeva Nagima says. Doctors claim over 450,000 people have been effected by the radiation in the region, cancer rates being higher than average and life expectancy lower than in the rest of Russia.Those opposing the deal say 1MLN rubles is not enough to buy a house elsewhere. Prices in nearby towns and villages have gone through the roof, after local property owners heard how much compensation Muslimovo residents were getting.
You can share this story on social media: