United States mourn Gerald Ford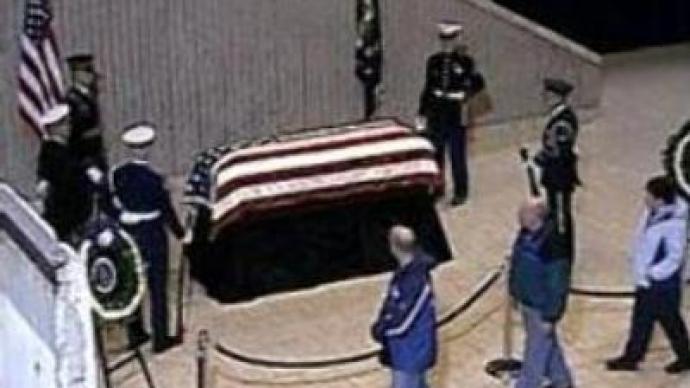 Thousands of mourners have paid tribute to the former U.S. President Gerald Ford. People waving U.S. flags watched on, as a motorcade carrying the body of Gerald Ford made its way through the streets of his boyhood town Grand Rapids.
An honour guard carried the casket inside the Ford family church for the funeral service.Among those attending the ceremony were a former President Jimmy Carter, Vice-president Dick Cheney and former Secretary of Defense Donald Rumsfeld.
You can share this story on social media: