UN Refugee Agency concerned with Ukrainian 'occupied territories' law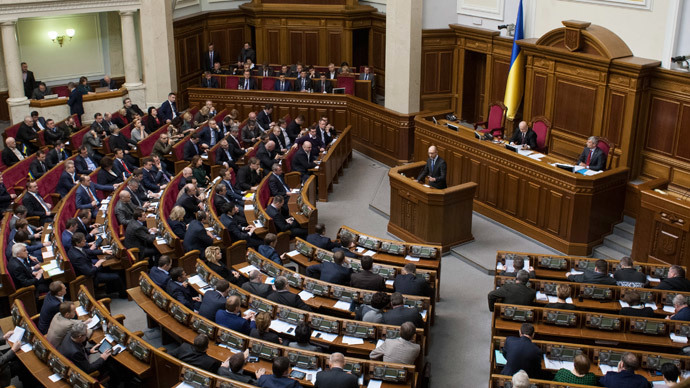 The draft law, which labels Crimea a Ukrainian territory as "occupied by Russia", may increase the risk of displacement from the peninsula and undermine the rights of internally displaced persons, the Office of the UN High Commissioner for Refugees said.
The economic, property transaction and freedom of movement restrictions included in the draft legislation, which successfully passed the first reading in the Parliament on March 24, aren't in line with international legal standards, UNHCR said in a statement on its website.
The movement restrictions "may make it difficult or virtually impossible for some people to re-join family members, seek medical attention or take care of their property back in Crimea," the statement stressed.
According to Vincent Cochetel, Director of UNHCR's Bureau for Europe, the restrictions on economic activities proposed in the bill and accompanying criminal sanctions "would possibly confront the people of Crimea with an impossible dilemma: to stay and run against Ukrainian law, or leave."
"Many may reluctantly take the decision to leave their homes, families and communities. National laws or local regulations shouldn't force people into such hard choices," he added.
The UN Refugee Agency is also worried the legislation "may be passed in an accelerated manner without adequate consultation," urging the coup-imposed government of Ukraine to seek collaboration with key partners and those, affected by the legislation.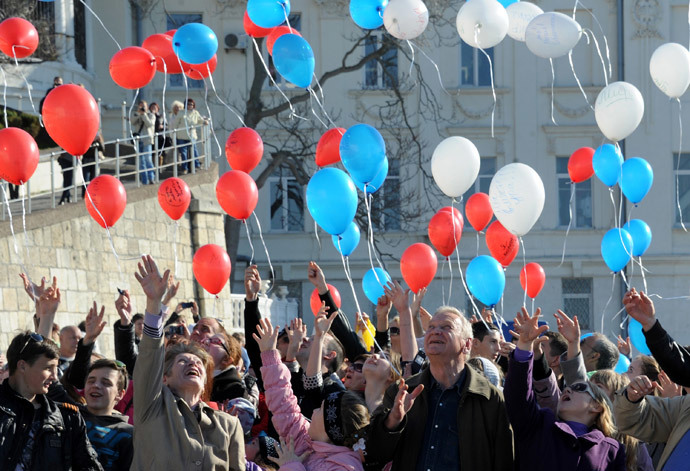 The Ukrainian draft law recognizes the Crimea peninsula as territory temporarily occupied by the Russian Federation.
It establishes criminal liability for Ukrainian individuals and organizations for collaborating with the Russian "occupants."
In accordance with the bill "On the rights and freedoms of citizens in the temporarily occupied territory," all contacts with Russia at the expense of the interest of Kiev will be treated as treason.
The legislation introduces limited access to the "occupied territories" and makes visiting Crimea impossible without a special permission from the Ukrainian government.
It also forbids all types of state-regulated economic activities in the Crimea.
The draft law "On the rights and freedoms of citizens in the temporarily occupied territory" is copied from a similar Georgian legislation, which was introduced in 2008 after Moscow recognized the independence of break-away republics of South Ossetia and Abkhazia.
The coup in Ukraine, which ousted president Viktor Yanukovich in late February, led to the Crimean peninsula – home to an ethnic Russian majority – holding a referendum on its future within Ukraine.
On March 16, over 96 percent of Crimean voters decided to cut ties with Kiev and expressed desire to rejoin Russia.
Crimea and the city of Sevastopol were officially accepted into the Russian Federation on March 21, with President Vladimir Putin signing a decree confirming the territories as part of Russia.
The self-proclaimed government in Kiev replied by saying that they'll never recognize Crimea as part of Russia.