Unemployment grows by leaps and bounds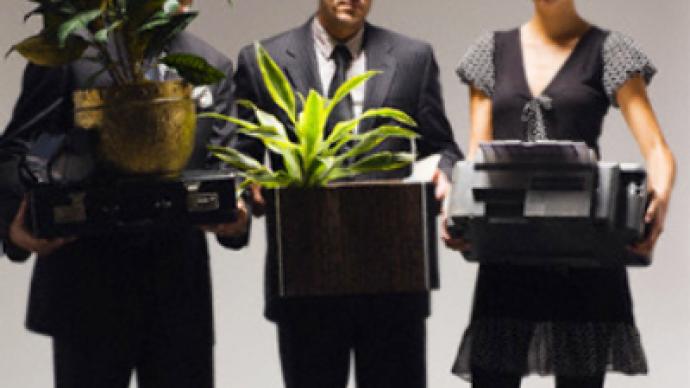 The number of unemployed people in Russia has grown by 94,000 (6 per cent) in the past week. Official figures released on Tuesday show that 1,642,000 are currently out of a job and looking for work.
The Ministry of Public Health and Social Development says 16,870 Russian organisations have axed jobs in the past seven days.
The areas seeing the biggest rises are Kostroma, Tver, Smolensk, Lipetsk and Kaluga (Central Russia); Ulyanovsk and Orenburg Region (Volga District); Chelyabinsk Region (Urals District); and Novgorod and Vologda Region (Northwestern Russia).
Moreover, during the past week a further 970 enterprises are working a shorter hours or have forced a significant number of workers to take holidays.
The number of people around the country forced to take vacation or work shorter hours stands at 673,000 people.
The sharp growth is connected with amendments made to employment legislation which came into force on January 1, 2009. According to new rules, companies must tell local public employment services when they introduce part-time employment or force staff to take unpaid leave.
According to the Deputy Minister of Public Health, Maksim Topilin, by the end of 2009, unemployment in Russia will rise to 7,000,000 people. However, he believes the official figure will be closer to 2,200,000.
You can share this story on social media: