Underwater magicians aim at Guinness record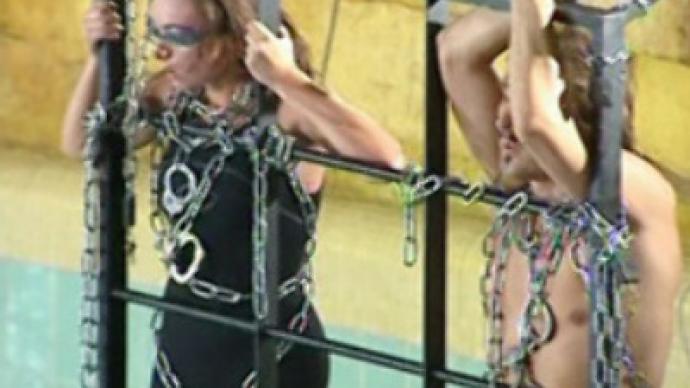 A brother and sister illusionist team in Lithuania have attempted to break the record for staying underwater without the use of breathing gear. Arvydas and Diana Gaiciunas thrilled an audience that came to the Water World park south of the capital, Vilniu
The sister stayed underwater for 11 minutes, 7 seconds; and the brother for 15 minutes, 58 seconds. They were taken to hospital for tests following their stunt.
It is not known if representatives from the Guinness Book of World Records were present, or if the attempt will be officially recognised.
The current men's record – 13 minutes, 42 seconds, was set by Canadian Robert Foster in 1959.
You can share this story on social media: