Weakest suffer twice: US jails child victims of sex trafficking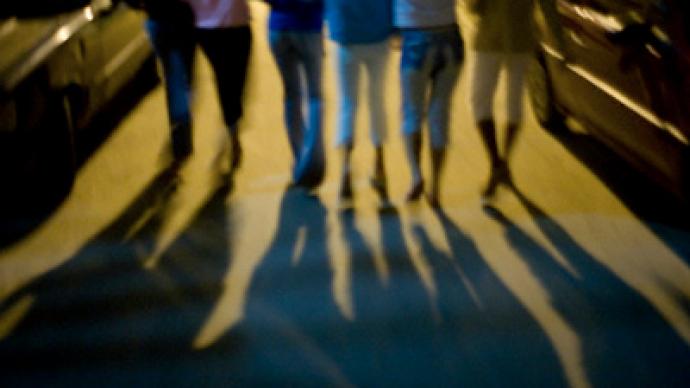 Underage prostitution in the US is organized crime's third biggest money-maker after guns and drugs. But the kids get blamed instead of the criminals. Young girls are put behind bars for walking the streets, with no offer of rescue or help.
The US State Department regularly puts out reports on how horrific human trafficking is in other countries. Yet for the home country, the FBI estimates that each year more than 100,000 underage American girls are exploited for commercial sex. The average age is 13 years old. But the usual treatment the children get, when arrested, is either jail time or probation.In the US, prostitution laws do not exempt minors from prosecution. The Office of Juvenile Justice and Delinquency Prevention reported 1,600 juveniles were arrested for prostitution within just one year. But lawyers say in the US, the paradox of the system is that the children are prosecuted for crimes for which they cannot legally give consent."We say that this child is a victim and yet we send them to jail. Somewhere along the line, there's something wrong with that and we need to take a look at ourselves and a look at the fact that we have made detention, and law enforcement, and the criminal justice system, and juvenile justice system a default setting for what happens to these kids. And we just kind of lock them up and shove them away. And that's the end of our response to these issues, this system. We wanna make sure that these kids are treated as victims," says Raychel Lloyd from Girls Educational and Mentoring Services.But treating the victims and providing for their recovery requires funding."There's no federal money for US victims of trafficking," says Tina Frundt who works with a non-profit group in Washington, which helps the children to get their lives back providing them with housing and medical treatment. She herself was trafficked at the age of 13. Tina says it is easier for the government to label the children as prostitutes, charge them and send them to detention centers, rather than fund shelters and invest in their future."There's not enough housing for sex trafficking victims at all. So what they're saying is that for their safety we will arrest them and put them in jail. Then we charge the victim. We don't put rape victims in jail, why would we put victims who were trafficked in jail?" asks Frundt.Almost all of the victims of child trafficking remember being constantly raped and abused both by pimps and clients."Many of the young people we served have been incarcerated and charged as an adult under the age of 16. So they have this lengthy 15, 20, 30, 40 arrests both as a juvenile and as 'an adult' for prostitution. When they go to apply for public housing, they are not eligible for that. When they go to do certain employment, that pops up in a background check and they are booted out of an employment training program," says Raychel Lloyd.The past of such children is already scarred as it is. And the non-profit organizations that help victims of sex trafficking say by prosecuting the children and by not investing in their recovery it is the government that scars their future.
You can share this story on social media: