UN Security Council to meet over Kosovo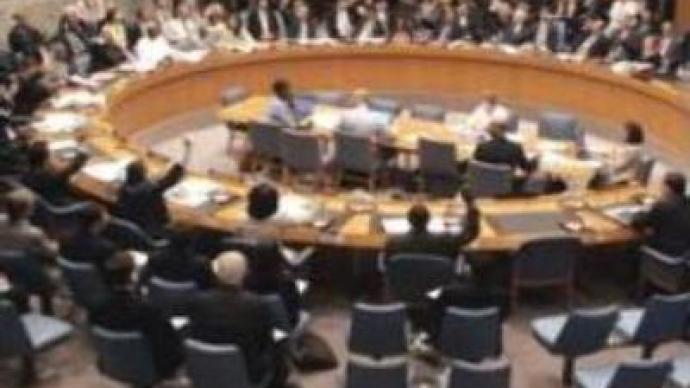 The final decision on Kosovo's future is to be made on Tuesday at the UN Security Council's meeting in New York. This will follow a visit to the region of a NATO Delegation headed by Secretary General Jaap de Hoop Scheffer.
Meantime, around 1,000 people took part in the protest which targeted UN special envoy, Martti Ahtisaari's plan for internationally supervised independence in Kosovo. Protesters demanded a referendum on the UN resolution and branded the Kosovan Albanian leaders "traitors" for accepting Ahtisaari's proposal. The European Union has failed to come to a unanimous agreement on the resolution. Russia's Deputy Foreign Minister Vladimir Titov has held talks in London and New York ahead of discussions over the future of Kosovo at the UN Security Council. In his interview for RT, Vladimir Titov, shared his views on the possible resolution and what it could mean for the Balkans.
"The Kosovo issue is of special interest to Russia,"
Mr Titov said and then continued:
"For the first time in the post-war develpoment and in the history of international law, a former autonomy could gain independence. If we recall the collapse of the Soviet Union, Yugoslavia and Czechoslovakia – in all cases individual republics gained sovereignty." "Russia will support a resolution on Kosovo only if it satisfies all the sides involved. If they agree, it will be easier to apply, but if they don't, then there is a question of whether it meets the standards of international law,"
Russia's Deputy Foreign Minister stated.
"Like other members of the Security Council, Russia has the right to use its veto power,"
Vladimir Titov reminded.
"I don't want to predict what will happen but we will not support the resolution if the parties fail to reach an agreement,"
he said. Speaking about the importance of a quick resolution to this issue in order to maintain regional stability, Vladimir Titov stated:
"Russia doesn't want a quick resolution. We don't see a need for it if the sides oppose certain ideas. We think that a forced decision could trigger serious negative consequences for them as well as destabilise the situation in the Balkans."
You can share this story on social media: