UN warns of changing nature of global terrorism
Published time: 5 May, 2012 03:08
Edited time: 5 May, 2012 07:08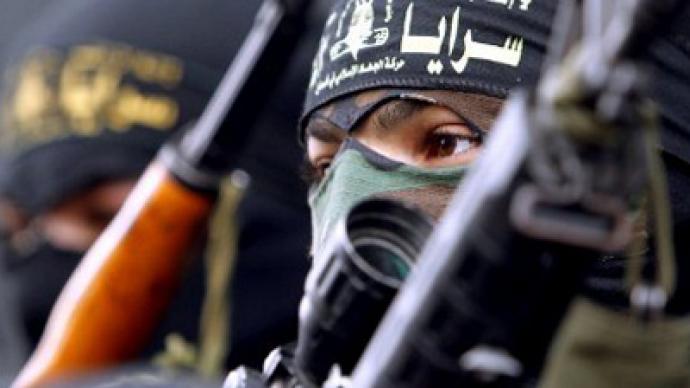 The UN Security Council has warned of "the changing nature and character" of international terrorism, with terror groups forging close ties with organized crime and using the Internet to incite and recruit sympathizers, and to prepare their attacks.
The council also expressed concern at the increase in some parts of the world of "incidents of kidnapping and hostage-taking by terrorist groups with the aim of raising funds or gaining political concessions."
Addressing the Security Council meeting on Friday, UN Secretary-General Ban Ki-moon urged the international community to "work as one" against the threat of terrorism and called on member states to make full use of the UN's Counter-Terrorism Implementation Task Force.
The UN chief stressed the serious potential of increased terror attacks and activity in the Middle East and in the restive tribal areas between Afghanistan and Pakistan. He also cited the example of the Sahel region of sub-Saharan Africa, where instability has deepened and violence was on the rise as a result of the Libyan conflict that saw the toppling of the regime of Muammar Gaddafi.
Ban urged member states to step up their efforts to implement the Russia-sponsored Security Council Resolution 2017, which is designed to counter the spread of Libyan weapons, including portable air-defense systems.
The growing use of the Internet and new communication technologies by terrorists to recruit followers and to incite, finance and prepare terrorist activities has become a significant concern, the council noted. German foreign minister Guido Westerwelle called for counter-terrorism efforts to reduce "virtual hiding places" for terrorists.
The 15-member council called upon its members to strengthen cooperation in fighting terrorism on national, regional and international levels and called for the improved sharing of terrorism-related information.
'Global problem needs global response'
The Security Council meeting on Threats to International Peace and Security Caused by Terrorist Acts comes as Russia has witnessed another terrorist attack in its North Caucasus region. Fourteen people were killed and 87 injured as two powerful explosions hit Makhachkala, the capital city of the southern republic of Dagestan.
Dennis Sammut from the London Info Network on Conflicts and State-building stressed that there are very obvious similarities in the tactics deployed by the terrorists in the North Caucasus and those used by Al Qaeda and other similar groups. He believes the terrorist groups are in contact with each other.
"Al Qaeda works as a franchise organization. It has a template and it encourages groups with domestic agendas to copy it," he told RT. "This is a global problem, so the response has to be global."