UN Security Council considers situation in Abkhazia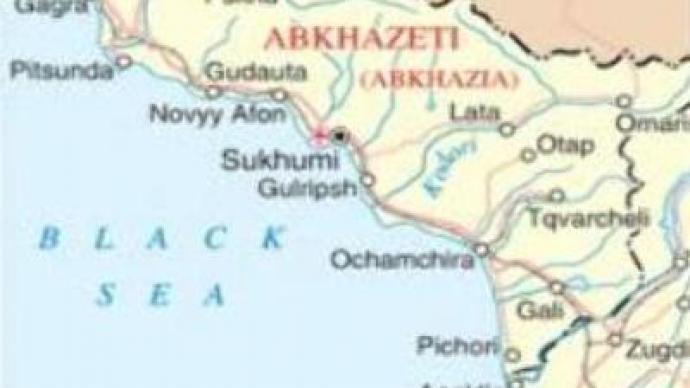 The United Nations Security Council has started discussing the current situation in Georgia's breakaway republic of Abkhazia. However, only the Gerogian side was present as Abkhazia's Foreign Minister was denied a visa by the U.S.
In a Security Council meeting to discuss the situation in the Georgian breakaway republic of Abkhazia, extending the mandate of the UN observer mission in Georgia is not the only issue on the agenda. Behind the scenes, the U.S. and Russia are engaged in a slugfest.The U.S. has once again refused to grant entry visas to Abkhazian de facto Foreign Minister Sergey Shamba, preventing him from attending the Security Council meeting.
"We have had unexplained incidents in the Kodori valley that complicates the situation. The Russian proposal that Sergey Shamba come here is particularly provocative and does not help the issue,"
said acting U.S. ambassador to the United Nations Alejandro Wolff.The Russian Foreign Ministry has called the move discriminatory. Russia's Ambassador to the United Nations expressed similar disappointment.
"Members of the Security Council have a right to hear both sides. Unfortunately, the U.S. had denied the Abkhazian delegation to come again. They have remained adamant in this and we believe this was mistake and this view was shared by other members of the Security Council as well,"
said Vitaly Churkin, Russian Ambassador to UN.The Russian delegation in New York has begun distributing DVD's of a prerecorded message from Shamba to Security Council members.UN Secretary General Ban Ki Moon has said that bringing the two sides together is indispensable to any negotiated outcome.Meanwhile, the results of the Russian-sponsored resolution passed last October, calling for a ceasefire and urging Georgia to pullout from northern Kodori, have proven shaky.The Council session comes in the wake of reports of heavy artillery and helicopter shelling of three villages in the north of Kodori gorge in march.This a territory in Abkhazia controlled by the central Georgian authorities. Later this week the Security Council will vote on whether to extend the mandate of the un observer mission in Georgia for another six months. For Russia, at the forefront of these negotiations is a larger aim: bringing the two conflicting sides to the negotiating table and making sure there is full implementation of Resolution 1716.
You can share this story on social media: