UN secretary general's plea fails to soften Iraq's leadership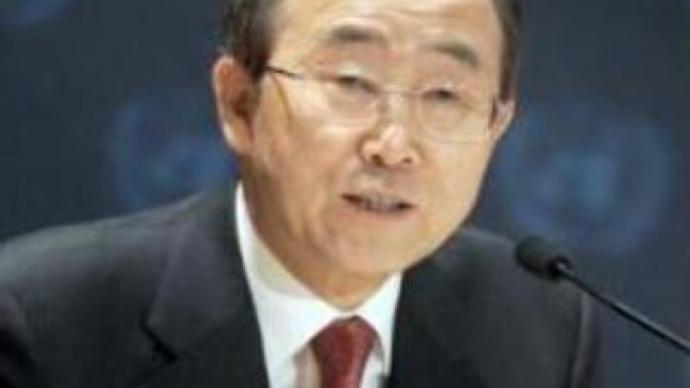 Iraq's government says it will go ahead with the executions of two Saddam Hussein's co-defendants. That's despite an appeal from the new UN Secretary General urging them to show restraint in carrying out the death sentences.
Earlier the UN Secretary General appealed to Iraqi authorities to postpone the executions of two of Saddam Hussein's co-defendants. He made his plea in a letter urging Iraq's government to show restraint in carrying out the death sentences. Not long ago Ban Ki-Moon was criticised for saying capital punishment is up to individual nations, instead of objecting to it. Barzan al-Tikriti and Awad al-Bander were both sentenced to death by hanging after being found guilty, along with Saddam Hussein, of crimes against humanity. This refers to their involvement in the killing of 148 Shiites in Dujial in the1980's.Al-Tikriti is Saddam's half brother and former Head of the Intelligence Service, while al-Bander was once the Chief Judge of the revolutionary court.Senior Iraqi officials insist that the date of the execution hasn't been set yet. This comes as international criticism against the way in which Saddam's execution was carried out continues to mount.In Britain, Tony Blair's office say the Prime Minister believes the way Saddam was hanged was
"completely wrong".
Earlier, Chancellor Gordon Brown has also spoken out saying it was conducted in a
"deplorable"
and
"unacceptable"
way.In addition, at sunset on Saturday Rome's Coliseum was lit up, as part of an Italian campaign for a worldwide ban on the death penalty. Italian Prime Minister Romano Prodi's government hopes the UN will take up this initiative.Nevertheless, Iraqi Prime Minister Nouri Al-Maliki has hit back at the critics, and said he may review ties with countries that have spoken out.
"The execution of the dictator is a domestic affair. It is related to the Iraqi people alone and we reject and condemn all official and unofficial statements made by some governments,"
the Prime Minister claimed.
He made the remarks while giving a speech to mark Army Day in Baghdad on Saturday, and went on to say Saddam had been given a fair trial, and his execution was for the benefit of Iraqi unity.Meanwhile, in the former leader's home village, hundreds of his supporters continue to gather by his grave, calling for revenge and showing their anger at the manner in which his death was conducted.Irag's Army, in its turn, wages a fresh battle to oust militants. Bombings and shootings have killed at least fourteen people across Iraq.Iraqi Prime Minister Nouri al-Maliki announced a major security plan for Baghdad on Saturday, promising troop reinforcements to crush illegal armed groups.
U.S. President George W. Bush is also set to unveil a new strategy for Iraq that officials say may include a proposal to send a further 20,000 U.S. soldiers to Baghdad. House of Representatives' speaker Nancy Pelosi has vowed to aggressively scrutinise the plan. President Bush has already conducted a reshuffle of commanders and diplomats in Iraq.
You can share this story on social media: