UN calls for 'rapid deployment' of international troops in Mali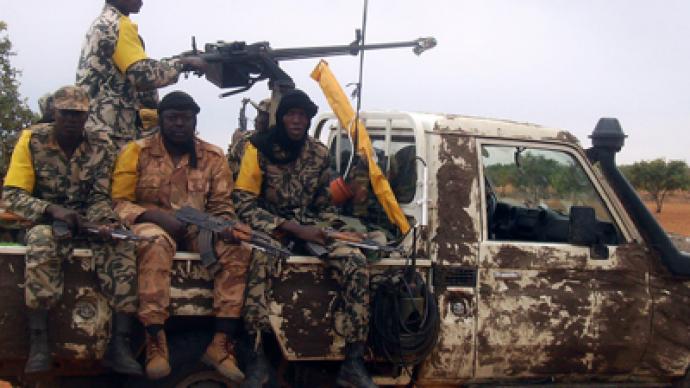 The UN Security Council has called for "rapid deployment" of international forces in Mali to combat Islamist militants in the north of the country. It comes as insurgents have seized the key city of Konna as they move south.
"This serious deterioration of the situation threatens even more the stability and integrity of Mali and constitutes a direct threat to international peace and security," Security Council President Masood Khan said in a statement following an emergency meeting on Thursday evening. Given the latest developments in the West African country, the members of the UNSC "expressed their determination to pursue the full implementation" of its resolutions on Mali, in particular Resolution 2085, adopted in December, which authorizes the deployment of over 3,000 African-led international troops.The support force approved by the UN had not been expected to be deployed until September 2013.Earlier in the day, diplomats said that the president of Mali had asked the UN and France to help counter the insurgent forces. French UN Ambassador Gerard Araud said the country must act urgently against the threat posed by the insurgents, who took control of northern Mali last year. Araud said French President Francois Hollande will respond to the letter on Friday.Al-Qaeda-affiliated militants and Tuareg rebels, along with other separatists, seized control of Mali's northern territories during a military coup in March that left a power vacuum in the country. They have since enforced hardline Muslim law in the areas under their control.
You can share this story on social media: