UN mission in Belgrade to discuss Kosovo status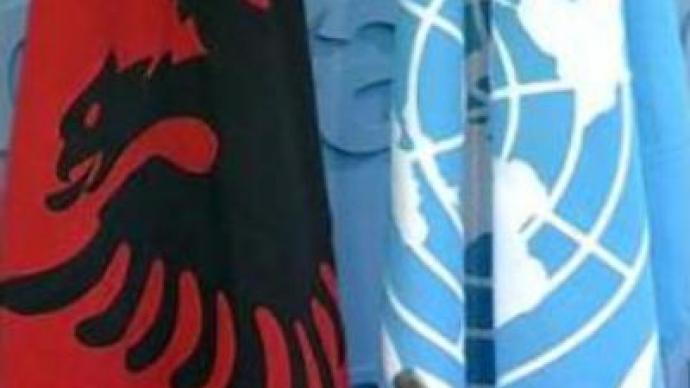 Tens of thousands have been protesting the plan on the administrative border between Kosovo and Serbia as a special mission of the UN Security Council arrived in Belgrade to assess the status of Serbia's breakaway province.
Russia proposed sending UN observers to the area after Special Envoy Martti Ahtisaari presented his plan to grant internationally supervised sovereignty to the province.The mission of the UN Security Council is touring Serbia and Kosovo to witness the situation on the ground in the breakaway province. And many Serbs hope the trip may influence the debate on Kosovo in New York.It was Russia who proposed the UN experts visit the region.Serbs say Moscow is the only power able to solve the deadlock in the way they want – preventing Kosovo's independence. And for the UN mission Marti Ahtisaari's proposal to grant the province internationally supervised independence is not seen as the final solution to the issue.The mission has already met top Serbian politicians. Serbian Prime Minister Vojislav Kostunica presented a plan of "supervised autonomy" for Kosovo that is to be considered in New York.Meanwhile, ten thousand people were demonstrating on the administrative border between Serbia and Kosovo, Tuesday.Those, who fled the war-torn province in 1999, want to meet the UN delegation. But its head Johan Verbeke says they are too tired to meet the protesters.However, those taking part in the rally hope some of the fact-finders will take notice.Now it is the turn of the Kosovan ethnic leaders to put their case to the UN mission.
You can share this story on social media: