UN hope 3,500 force to keep Mideast peace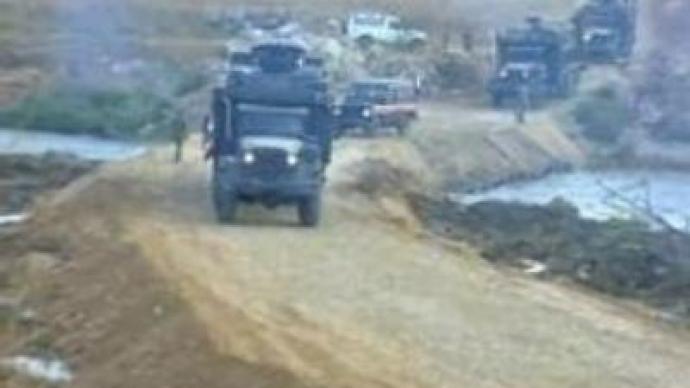 Intense diplomatic efforts are underway at the United Nations to put together a peacekeeping force for southern Lebanon. Many countries have offered to send troops and equipment to the region and the UN is hopeful an advance force of 3,500 soldiers could
A week after the ceasefire resolution was passed – UN diplomats met to discuss who will provide troops for the international peacekeeping force, designed to help maintain the peace. France who led the drafting of the resolution – in theory to protect
Lebanon
's interests – offered a smaller number than expected. In a telephone conversation with Kofi Annan, Jacques Chirac offered only 200 hundred extra troops to add to the 200 already serving with UNIFIL.
Paris
has allegedly indicated it would consider sending more troops, once the exact mission and rules of engagement are decided on.
Germany
has offered manpower and equipment to guard
Lebanon
's ports and borders to prevent – it says – more weapons from flooding into the country from
Syria
.
Bangladesh
has offered to send two mechanized battalions.
Indonesia
similarly pledged a mechanized infantry battalion. Both
Malaysia
and
Nepal
made similar offers.But there is no word on how soon the troops can be deployed. This poses a threat to the UN's hopes that a 3,500 strong force be put in place within two weeks. carrying hundreds of troops crossed the Litani river – marking their first appearance in some of the southern villages since 1968.
You can share this story on social media: