UN prepares food aid for 1.5 million Syrians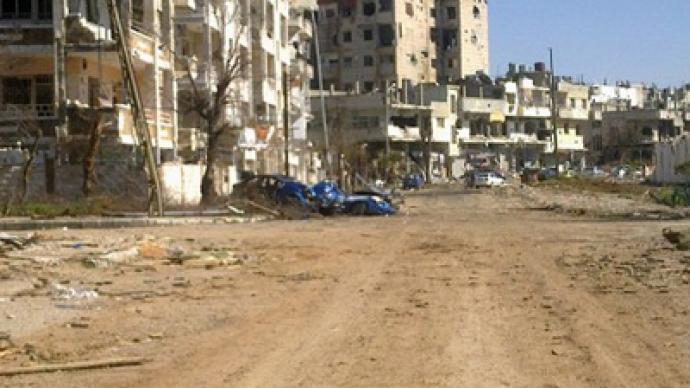 The UN is preparing a massive food aid plan designed to provide for 1.5 million Syrians in areas affected by the ongoing violence. This comes as Kofi Annan urges the Syrian opposition to cooperate with the authorities to help end the crisis.
"The UN side of the humanitarian community is looking at the process of additional food stocks pre-positioned to target 1.5 million people," said John Ging from the UN Office for the Coordination of Humanitarian Affairs as quoted by Reuters.The United Nations is awaiting the results of a three-day visit to Syria by UN humanitarian chief Valerie Amos. She earlier said that parts of the shattered city of Homs were "completely devastated." Amos entered Homs on Wednesday and reported that it felt like the city had been closed down entirely. "Valerie Amos is in Syria at the moment engaged in a very important mission there…We're all anxious to see the outcome," Ging told reporters.According to the UN estimates that more than 7,500 people have died in Syria since the uprising against the regime of Bashar Assad started in March.The United Nations has drawn up a 90-day aid plan of $105 million which is likely require an appeal to donors for funds Reuters says, citing diplomats and UN sources.The UN and Arab League special envoy to Syria, Kofi Annan, addressed the Syrian opposition on Thursday from Cairo, urging them to cooperate with the Syrian authorities to resolve the year-old conflict.Annan warned against further militarization of the conflict and called for diplomatic efforts to resolve the crisis. "I hope that no one is very seriously thinking of using force in this situation," he told reporters in the Egyptian capital after talks with Arab League secretary general Nabil al-Arabi."We have to be careful that we don't introduce a medicine that is worse than the disease," the former UN chief said.
You can share this story on social media: