UN debates Kosovo status; Russia could veto plan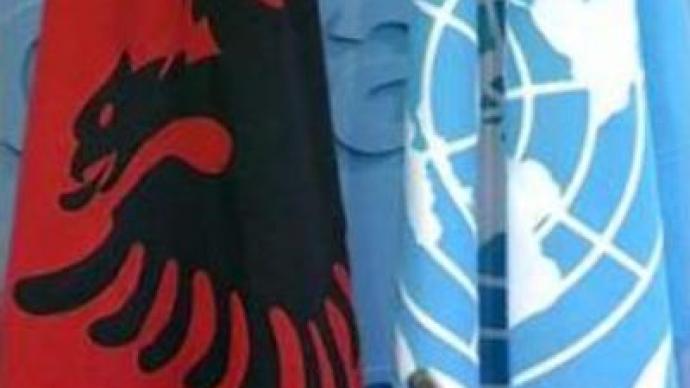 The UN is holding an open meeting on draft proposals on the future of Kosovo. The United States and Europe are pushing for internationally supervised independence for the Serbian province.
Russia rejects the move, dismissing the plan as premature.The U.S. and its allies say they are willing to compromise to gain Russian support. U.S. Undersecretary of State, Nicholas Burns, says he backs Moscow's proposal to appoint an envoy to work with minority Serbs in Kosovo.Ethnic Albanians, which account for 90 % of the province's population, back the U.S. and Europe's plans. As Serbia's key ally in the debate, Russia's stance will have a marked impact on the likely success of the UN's agenda in the region. Russia is a veto-wielding member of the Security Council and could reject the sensitive independence plan.
You can share this story on social media: