UN Day of the Volunteer celebrated in Moscow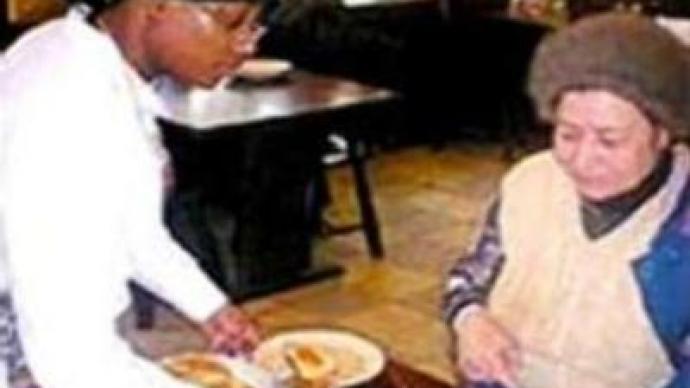 Countries around the world have recognised the United Nations Day of the Volunteer. It is a celebration of acts of selflessness that benefit both society and the economy. Volunteering is slowly growing in popularity in Russia.
In an increasing number of places in Moscow crowds of homeless people have gathered to receive food and items of clothing from a team of volunteers. For some of them volunteers are their only hope.
"For 10 years we have been giving homeless people food and warm clothing all year round. Nevertheless, I just wish there were more places where these people could be fed,"
said Pyotr Prelin, the Director of Helping Hand Foundation.However, the wish of Mr Prelin is difficult to fulfil as volunteers like those from Helping Hand are still quite short in numbers. Volunteers from abroad often help their Russian collegues.The Centre for Voluntary Development indicated that if the number of Russian volunteers increased it could have a dramatic impact on Russian society and its economy.
"In Russia one hour of volunteering saves one dollar. This year we had 80,000 volunteers, mainly youngsters. For ten days work the saving is well over $US3 mln. This is why the government is finally starting to understand how important volunteering is,"
pointed out Galina Bodrenkova, the President of the Russian Centre for Voluntary development.
You can share this story on social media: