UN court to judge Kosovo's independence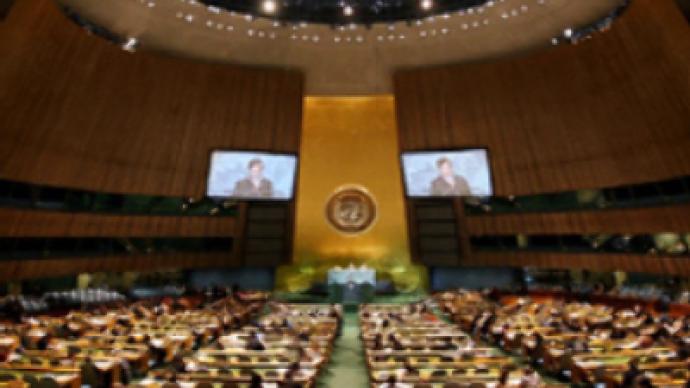 The UN General Assembly has asked the International Court of Justice to determine whether Kosovo broke international law by declaring independence.
The Serbia-sponsored resolution was backed by 77 votes with just 4 votes against and 74 members of the assembly abstaining.
The UN resolution also states that member countries were divided in their attitude to Kosovo's unilateral move in February. So far 48 countries recognised Kosovo as an independent nation including the U.S. and many European countries. Two of the five permanent members of the UN Security Councils – Russia and China – back Serbia, which considers the region its province.
Serbian Foreign Minister Vuk Jeremic when addressing the Assembly stressed that Serbia chose the path of diplomacy and non-violence in its bid to protect its territorial integrity.
Meanwhile Kosovo's Prime Minister Hashim Tachi said the initiative will not alter Kosovo's status in any way. He said nothing short of 'a supernatural force' can take away the region's independence, reports RIA Novosti news agency.
The International Court of Justice is the UN's judiciary organ. Its main job is to resolve legal debates between UN members.
You can share this story on social media: