'US gives a wink and a nod to those sending Syrian rebels military aid' - Churkin
As Russia takes over its month-long presidency of the UN Security Council, the country's UN envoy Vitaly Churkin tells RT, that Washington's resolve not to provide Syrian rebels with lethal arms still leaves room for concern.
Russia's term starts on March 1 and will last for one month. The role of the president of the Security Council involves setting the agenda, presiding over meetings, and overseeing any crisis.
On the eve of occupying the presiding chair at the Council, Russia's envoy to the UN spoke with RT about what will be on the agenda and other acute international issues.
RT:What will Russia's priorities be during its UN presidency? What's top of the list to tackle?
Vitaly Churkin: It is a long list and it's looking like a very crowded month in March. The highlight of our presidency is going to be a ministerial debate on Afghanistan, which will be chaired by Foreign Minister Sergey Lavrov and we expect the participation of a number of foreign ministers from both Security Council member and non-member states, because everybody will be invited to speak to members of the UN – those who choose to participate.
The mandate of the UN mission in Afghanistan is going to be extended for another year – and that of course is going to be a very important year for Afghanistan with the upcoming presidential elections in April of 2014 with the unclear prospects of the military presence, when US forces and ISAF international forces are going to pull out in 2014, the unclear prospects for a national dialogue and reconciliation.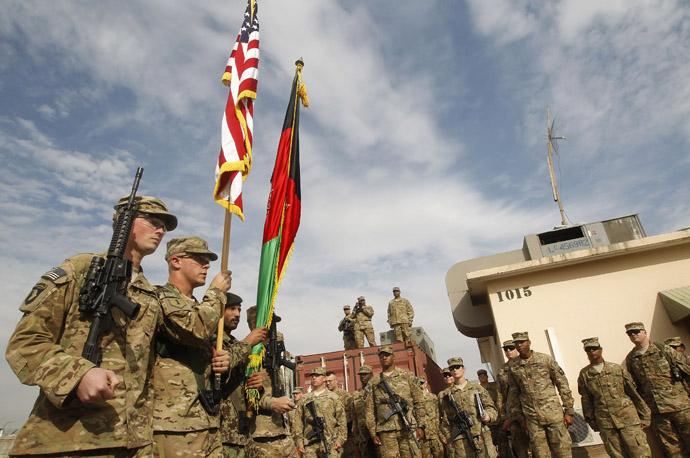 So, there are so many important issues with a lot at stake before the Security Council, we think that this is going to be a very important element for our program of work for the month of March. 

RT:What to do with Syria next? How is Russia going to try to bring people together there over the next month?
VC: There is nothing specific at this point in our program of work on Syria. But of course Syria comes our way every now and then under different circumstances. For instance, yesterday there was a stirring briefing to the consultation of the Security Council of humanitarian agencies describing the awful situation in that country. So, of course, there is a lot of worry and frequent discussions in the Security Council on the situation in Syria.
Our position is very simple: we believe that violence must stop and for that dialogue must be established without precondition. And the government is saying that they have outlined their negotiating team and they outlined their proposals for dialogue. There is a Geneva document of June 2012, which, we believe, should serve as the consensus basis for dialogue.
Unfortunately, in the past few days the opposition seems to have been backtracking from their original statement, which was made by the leader of the national coalition Mr. Khatyb, about their readiness to start dialogue with the Syrian government.
This is the key issue. Without dialogue, I am afraid, and without the political will on the part of all Syrians, of the main stake holders in that country, the international community can't do much. We can't resolve that crisis for them.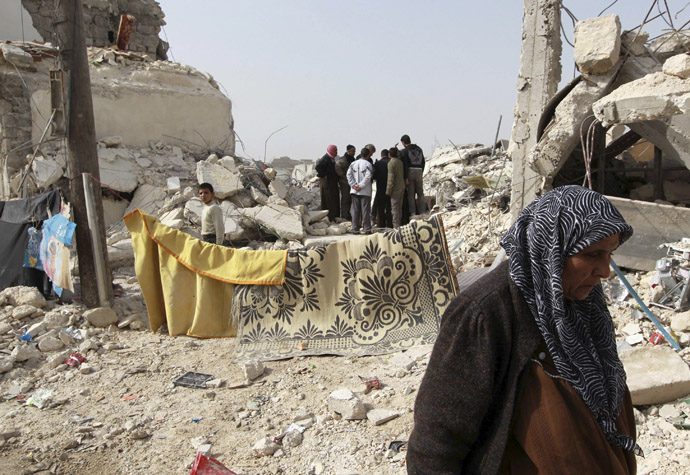 We can help them. Russia is trying to do exactly that by talking at the same time with the government and various opposition groups urging them to enter dialogue.
But unless they themselves make their determination I am afraid the violence will continue and the crisis will continue to spiral.
RT:The Syrian opposition has been promised more 'non-lethal' help from the US today. Where is the 'lethal' support coming from? What's Russia's view on that?
VC: There is a general understanding that maybe Qatar is supplying weapons to Syria, but here I am basing myself mostly on newspaper accounts and on previous experience, because it's well-known now, that in the course of the crisis in Libya, for instance, Qatar happened to be a major supplier of weapons into that country.
You know there is all this talk about non-lethal assistance from the US. There is a certain clear division of labor. The US for a number or reasons chooses not to sully its hands with direct supply of weapons to the armed groups, because among them are terrorists and others, with whom the US would prefer not to be associated.
But at the same time they give a wink and a nod to those who provide direct military aid to rebel armed groups. All this is very unfortunate, because it takes attention away from the need to enter a political dialogue.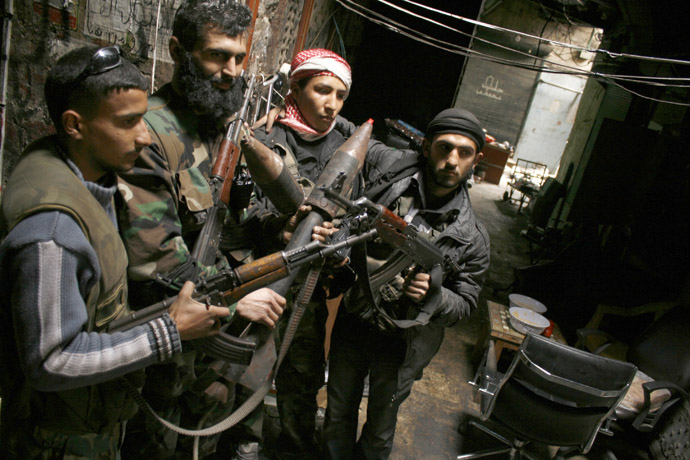 Instead of asking for more assistance of various sorts, the opposition groups, including the national council, should be sticking to their initial offer or expression of readiness to enter a dialogue, should be amplifying their political program, because we are not seeing a political program from them. The government and the speech of President Assad in January did outline a political program. Maybe it was not satisfactory for the opposition, but at least it was there. They should have and should now reciprocate by outlining their political program, which they could bring to the table of dialogue with the government and Russia and we hope other important members of the international community would be there to facilitate those discussions.
RT:Ambassador, let's talk about nuclear tensions over Iran. Recent talks in Kazakhstan brought no breakthrough. Further talks were agreed. What are your thoughts about that?
VC: My understanding was that it was a sort of a positive meeting and it's of course very good news that they've already now agreed to have an expert meeting within weeks and then in early April – another session of these negotiations between Mrs. Ashton and Mr. Jalili and political directors from the six countries, who are accompanying those talks and negotiating with Iran.
But my understanding is that they yet have to tackle the core issues and the six brought new proposals to the table with the active participation of Russia in that process they just had in Kazakhstan.
RT:Was there anything radically new in those talks? Do we know? 
VC: Not really radically new. But there are some new important elements, which should make it more attractive for the Iranians to finally enter the negotiations at the core of the matter. And that is yet to happen.
RT:I'd like to ask you about the Bradley Manning case. I am sure you are absolutely up to speed with that. In the last hour or two Bradley Manning, the American Private-whistleblower…
VC: I am sorry. This is not something we with at the United Nations. And I am not up on this.
RT:Absolutely! Nothing wrong with that answer, Sir, at all. Last quick question, North Korea, it's audaciously going head with its nuclear test. Doesn't that strong criticism that came from the UN only amount to a slap on the wrist?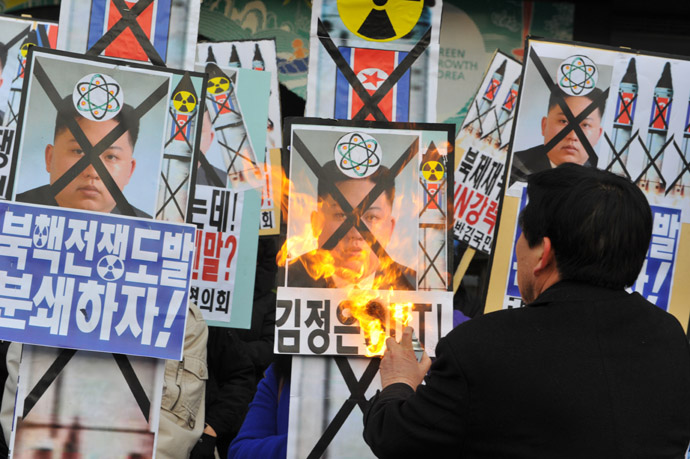 VC: We very quickly made a press statement, where we condemned this nuclear test and expressed our determination to provide an adequate reaction in the form of a resolution of a Security Council. The US has prepared a draft of this resolution, but so far they've chosen not to engage the Russian delegation in the discussion of that resolution.
We believe that there should be a strong signal from the Security Council to the DPRK of disapproval of this dangerous course of action. But, at the same time there should be a resolution which would help lead towards the resumption of six-party talks and a diplomatic final resolution of this issue of the denuclearization of the Korean Peninsula.
You can share this story on social media: