Georgia 'helped terrorists get weapons' to attack Russia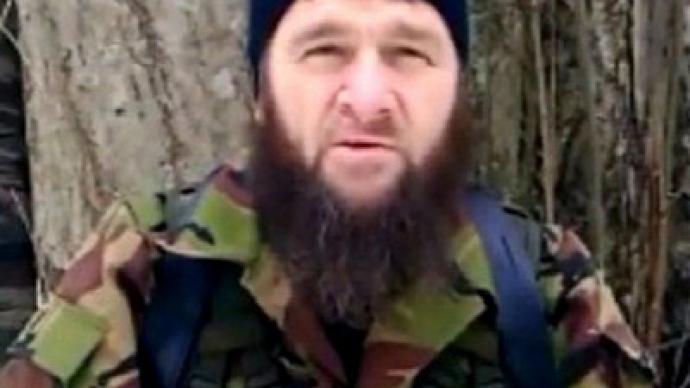 Notorious terrorist Doku Umarov received help from Georgian intelligence services in the acquisition of weapons that were to be used for a series of attacks against Russia, the Russian Anti-terrorism Committee has claimed.
The accusations were voiced Thursday as the committee announced terrorist attacks had been thwarted, that were to have occurred in Sochi sometime between 2012 and 2014. Some of them were to have been timed to coincide with the Winter Olympic Games in 2014.However the weapons prepared for the attacks were discovered and seized in a joint raid by Russian and Abkhazian operatives. On May 4 and 5, they secured ten stashes of arms on the territory of Abkhazia, the statement says.The stashes contained three man-portable surface-to-air missiles, two anti-tank guided missiles complete with launchers, a mortar and 36 mortar shells, a flamethrower, 15 kilograms of TNT, 29 grenade launchers, two assault rifles, a sniper rifle, 12 improvised explosive devices, 15 landmines, 39 hand grenades, 50 grenade fuses, some 10,000 rounds and topographical maps.The report also says three terrorist commanders were arrested during the raid, but did not provide any further details.Doku Umarov is Russia's most wanted terrorist. He is thought to be responsible for some of the worst attacks in the country over the years, including the suicide bombing in the Moscow Metro in 2010 and the suicide bombing at Domodedovo Airport in 2011. The UN has added him to the list of individuals linked with Al Qaeda.
You can share this story on social media: