Ukrainians have say on NATO accession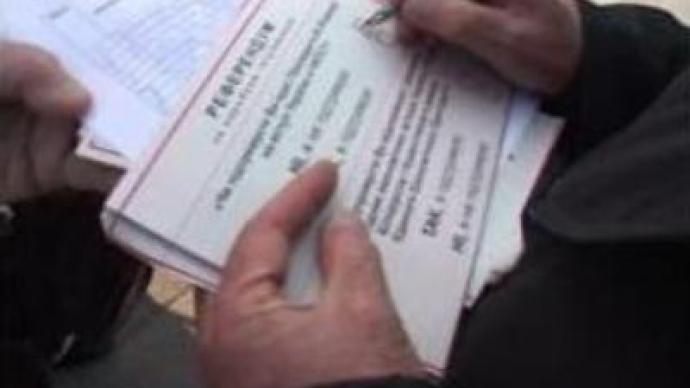 The Communist Party in Ukraine is conducting polls on accession to NATO. Although the results won't be legally binding, it's a good indication of how Ukrainians feel about joining the organisation.
The vote is the last in a series launched by the Communist Party about a month ago.The ballots ask voters two questions: weather or not they support President Viktor Yushchenko's course to join NATO, and weather or not they want to establish tighter relations with Belarus, Kazakhstan and Russia in the form of Common Economic Space project.The results of similar voting in Eastern Ukraine showed overwhelming opposition to NATO. This came as no surprise to Ukrainian lawmakers since official polls indicate that up to 70% of Ukrainians object to NATO's expansion to the East.There are several reasons to that. First of all, Ukrainians believe that joining NATO is very expensive. Secondly, they see NATO as an aggressive military bloc rather then a window of business opportunities. Ukrainian women fear their sons will be taken to war if the country joins NATO. Finally, they think that joining NATO will hurt Ukraine's relations with Russian Federation.To fight these and other objections Ukrainian lawmakers allocated almost $US 1 MLN to inform the people about the benefits of NATO membership. However opposition by various groups continues.
You can share this story on social media: