Ukrainian town dismantles cell sites over cancer fears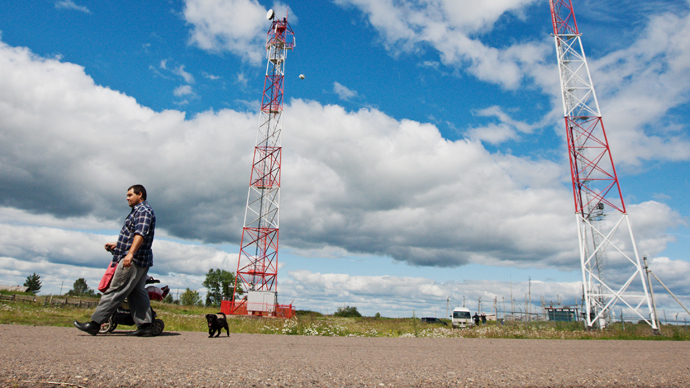 A town council in Ukraine had local cell sites removed, leaving the place with almost no mobile communications. The decision was made, following residents' complaints over health problems and increased number of cancer diagnoses blamed on the equipment.
A group of activists at the town of Yaremche, a ski-resort in Ukraine's Carpathian mountains, have succeeded in pressuring local authorities into dismantling the cell sites of the town's two major mobile connection providers – Kyivstar and MTS. Residents claimed the number of cancer cases increased since the equipment was installed at the top of a chimney near a hospital in 2004.

"We sought help from the sanitary and epidemiological service," said the town's first deputy head, Yury Bodoryak, as cited by Ukrainian on-line source, Obozrevatel. "They only told us that the radiation was above normal and that was it. But finding ourselves under pressure from the residents we had to make that decision."

Mobile service providers are now trying to challenge the decision in court.

"The location of the cell site in Yaremche fully complied with all the technical and sanitary requirements for this kind of equipment, according to Ukrainian legislation," said Mikhail Shuranov, corporate communications director at Kyivstar, as cited by website Delo.ua. "That's why we have challenged the decision in court, as we consider it unfounded".
The date of the hearings is not yet known. Providers hope the authorities change their mind. They believe the place they chose for the cell sites is the only option available taking into account the town's geographical characteristics. Yaremche is surrounded by mountains, so the transmitter should be placed somewhere in the town center for smooth network functioning.

Kyivstar provides mobile communications to 80 percent of Yaremche's population of 8,000 people, not all of whom are happy with their cell phones becoming non-functional. Opinions are split at the town's Facebook page.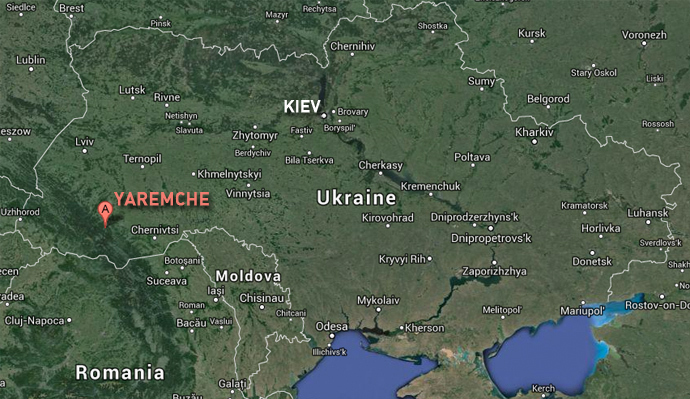 "The authorities should solve the real problems better, like bad roads, and not invented ones," a user suggests, while another one comes up with a sarcastic remark: "Prices for carrier pigeons have soared in Yaremche."
Still, there are those who believe the town's authorities did the right thing.

"There truly is radiation from cell sites and everybody knows that… There certainly should not be anything like that near a hospital. The question is WHERE to move it," a comment reads.
And this is something the town's leadership and the mobile service providers can't agree upon, citing each other's unwillingness to cooperate. Meanwhile, many in the town are concerned with the impact the absence of mobile communications might have on local tourism. Hotel owners fear the situation might cost them bookings, while travel agencies question the ski-resort's security, as calling for help in an emergency becomes problematic. 

In an attempt to resolve the crisis, Yaremche's authorities scheduled public hearings over the issue for November 4.
It's not the first time that a local Ukrainian community has campaigned against mobile communications. In 2009, in the southern town of Belgorod-Dnestrovsky, the local authorities made a decision to switch off cellular signals.

Several hours later they were switched on again, following massive uproar among local cell phone users. 
While there's a lot of research that speaks about a possible link between cell phone use and cancer, so far there has not been sufficient proof of this theory.

"Studies to date provide no indication that environmental exposure to RF (radio frequency) fields, such as from base stations, increases the risk of cancer or any other disease. Scientists have reported other health effects of using mobile phones including changes in brain activity, reaction times, and sleep patterns. These effects are minor and have no apparent health significance." the World Health Organisation said in an advisory, issued in October.

You can share this story on social media: