Ukrainian students: Tell us the truth!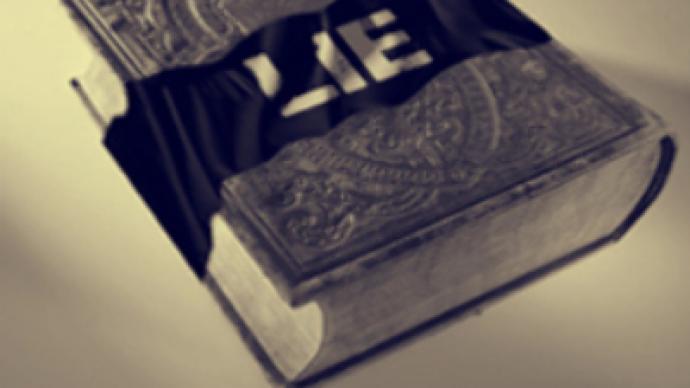 History textbooks in Ukraine have again become targets of strong criticism in the country. This time Ukraine's students have organised protests in front of the Ministry of Education building.
The activists put the books tied in black ribbon near the entrance, the writing on the ribbon reading 'lie'.
The demonstrators were quick to explain their move. They believe all history books in Ukraine are one-sided. For instance, they say, it's impossible to study the history of the Great Patriotic War reading these textbooks.
Instead the books refer to World War 2. Only 1-2 pages in these books are devoted to the actions of Soviet partisans, while around 20 pages describe the 'heroic deeds' of the Ukrainian Rebel Army (URA), which 'diligently' collaborated with Nazis during the war.
The school textbook under the editorship of Dr Fedor Turchenko, and the book for university students edited by Vladimir Gusev have become the main targets for attacks. The authors, however, defend their work and say they were only trying to present a balanced approach.

"This is not my view. This is the view of hundreds of Ukrainian historians," says Turchenko.

The Ukrainian Ministry of Education has ignored the action by the students. They say a flash-mob or even a demonstration is not enough and an official letter to the ministry is needed to start the long procedure of recalling the disputed textbooks.
You can share this story on social media: