Ukrainian parliament braces for bunnies and psalms
Published time: 21 Dec, 2010 12:09
Edited time: 21 Dec, 2010 16:55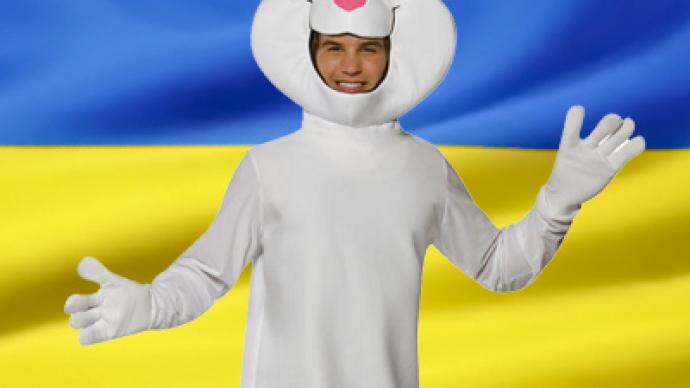 Politicians and observers are resorting to sarcastic moves in the aftermath of last Thursday's fistfight in the Ukrainian parliament, the Rada.
Roman Vintoniv, a TV journalist reporting on the parliament's sessions went to work dressed as a bunny on Tuesday. He said that since the parliament "is turning into a circus, this should be admitted officially and people should dress accordingly".

Parliament security wanted to bar him from the building at first, but had no grounds as there is no dress code for Rada visitors. Colleagues supported the eccentric dress, however, many deputies took offence and refused to speak with the bunny.

Last Friday, two MPs from the ruling Party of Regions registered a bill, which would demand that deputies sing the psalm "Lord great and one, save Ukraine for us…" in chorus. Vladimir Malyshev and Yuri Boldyrev claim that it would improve the moral qualities of the parliamentarians.

Tension is high in the Rada after clashes between deputies of the Party of Regions and the opposition Yulia Timoshenko bloc last Thursday. The opposition blocked the podium in protest against a criminal case launched against their leader. Their opponents used force to oust them.

The incident, while far from being the first in which Ukrainian legislators have resorted to physically fighting the political process, has sparked fierce public debate in the country.