Ukraine's new stunt threatens gas settlement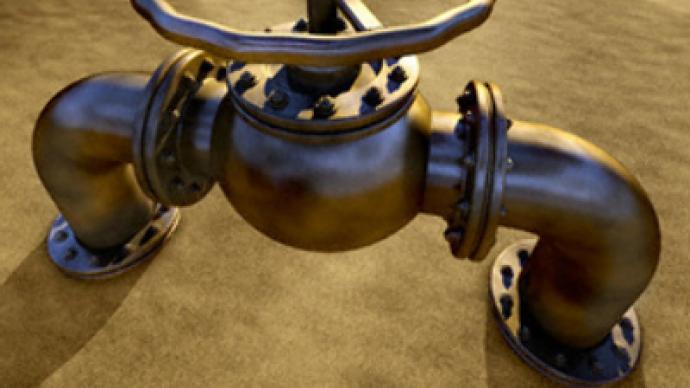 Ukraine is demanding that Russia supply 'process gas' (maintenance gas needed to keep product flowing through the pipes) before it can guarantee the uninterrupted transit of supplies to Europe.
However, Gazprom has dismissed the idea, saying Ukraine will to pay for process gas or buy it elsewhere.

Analysts say this latest twist in the ongoing saga may jeopardise supplies to Europe once again.
The key document regulating the monitoring of gas supplies from Russia to Europe has been already been signed by the the parties involved: Russia, Ukraine and the EU.
European officials hoped that was the last obstacle before supplies of Russian gas began flowing back to EU customers.
A spokesperson for Ukraine's Naftogaz, Valentin Zemlyansky, claims his company will be forced to continue siphoning off some of Russia's gas earmarked for Europe to use for transit purposes.
However, Gazprom says all Ukraine's costs are included in the transit fee – and that included the payment for 'process gas'.
"Process gas is available at every gas supplier in the world […], it should be bought and not siphoned off illegally," Gazprom's spokesperson Sergey Kupriyanov said.
He also expressed fears that this latest hitch might provoke a new crisis with gas supplies to Europe.
Meanwhile, the Czech ambassador to Russia, Jaroslav Basta, in an interview with Kommersant, claimed Prime Minister Vladimir Putin had promised a free supply of 'process gas', which makes up for 5%-8% of the transited gas, depending on the weather.
Basta also pointed to the transit agreement on gas passing through Turkey, which gets its 'process gas' for free.
On the other had, Russia doesn't provide 'process gas' to either Belarus or Moldova; nor it did to Ukraine, under the terms of the former contract and the new one.
In the end, however, Basta agreed that the 'process gas' is a question that Russia and Ukraine have to solve without the EU's help.
On Monday, to make matters even more confusing, Ukrainian Prime Minister Yulia Timoshenko clearly said that Ukraine will buy the process gas from Russia.
«[The price] of process gas is included in the transit fees. So far, we will continue to use the old transit fees and the old price for gas. As soon as agreements are concluded, Ukraine will pay for this process gas,» Timoshenko had said.
You can share this story on social media: