Ukraine won't host U.S. missiles: President Yushchenko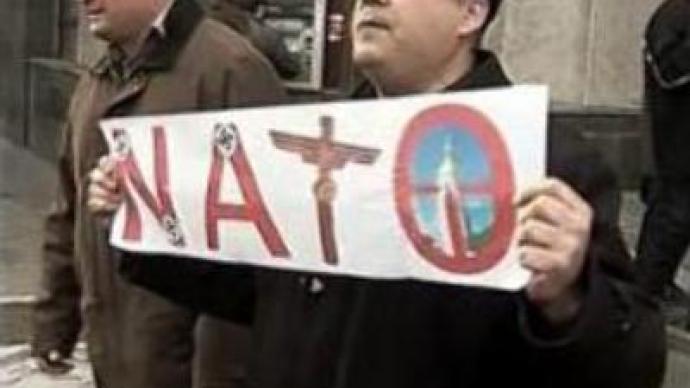 Ukraine's President, Viktor Yushchenko, has described U.S. plans to place missile defence system in Eastern Europe as a threat to world security. He says Ukraine has no plans to host the system.
On his side, the country's first deputy Defence Minister said the deployment of such systems in Poland and the Czech Republic would be no immediate threat to Ukraine. However, growing tensions between Russia and the U.S. could lead to problems.Meanwhile, the U.S. said it is prepared to involve Ukrainian experts in devising new elements of its Central European-based anti-missile defence system.The move came as the Ukrainian parliament issued a statement on Thursday expressing concerns regarding the escalation of the programme.Earlier this month, the U.S. Department of State said Ukraine was one of the countries with which it is co-operating on an anti-missile shield programme.The project aimed to counter possible offensives from Iran or North Korea to be based strategically in Central European states.Washington announced in January that it would build a radar installation in the Czech Republic and a missile interceptor base in Poland within the next five years.Nevertheless, the project has proved to be controversial as governments in the involved states debate their conformity with the plans.Meantime, the U.S. reassures the system is merely a defensive tactic, but it seems that not everyone is very clear on what the intentions of the programme are.
"The U.S. military, and we have to admit this, have lost the information part of the campaign, despite the fact the U.S. normally pays more attention to the media than is practice in other countries. The information part of the adoption of this decision and its possible implementations have been lost in Russia and in Europe, in Poland and the Czech Republic in particular,"
said Anatoly Gritsenko, the Ukrainian Minister of Defence.While Poland and the Czech Republic, both members of NATO, have confirmed their willingness to participate, in Ukraine sentiment towards the U.S. policy is greeted with scepticism.Mass anti-NATO protests rocked its Crimean autonomous region last year after a U.S. cargo ship delivered military equipment to a local port as part of a NATO exercise.Furthermore, the Ukrainian citizens have vehemently opposed any involvement in the missile defence project.Moscow has also strongly opposed the U.S. plans, saying the missile shield threatens Russia's national security and pledged to take adequate measures to counter the U.S. move. Finally, experts from the U.S. and Russia have agreed to discuss Washington's plans on the sidelines of a NATO-Russia Council meeting in April.
You can share this story on social media: