Ukraine-U.S. talks on anti-missile bases in Eastern Europe end in Kiev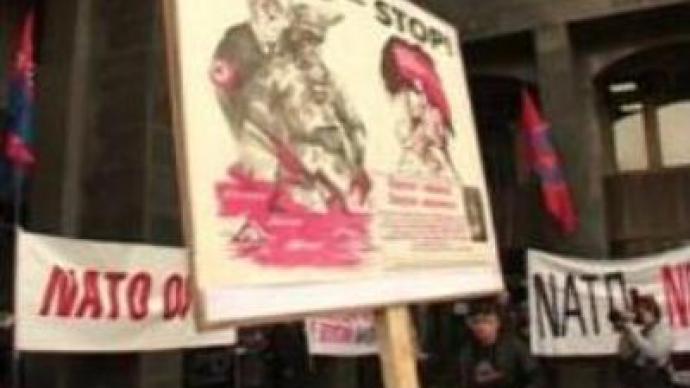 Ukrainian – U.S. consultations over the possible deployment of controversial U.S. anti-missile bases in the Czech Republic and Poland have been held at the Ukrainian Defence Ministry. The meeting caused controversy in Ukrainian society.
At a press conference following the talks General Obering from the U.S. Missile Defense Agency tried to dismiss fears of military action on the territory of Ukraine or the Russian Federation. He said the systems to be constructed in the Czech Republic and Poland do not face Russia and thus do not pose any threat to it because of their limited number. According to General Obering, both Russia and Ukraine are safe from remnants of Iranian rockets if they were launched by Iran and intercepted by Polish ones on the territory of Russia or Ukraine.He also dismissed talks that the U.S. considers constructing radar systems in the Caucasian region, adding, however, this is something the U.S. has in mind. The consultations were met with controversy in Ukraine itself. Anti-NATO protestors organised a demonstration to show their disagreement with the deployment of anti-missile systems in the neighbouring countries. The demonstrators were holding banners and flags and shouting slogans. They even managed to penetrate into the conference hall, interrupting the press conference for twenty minutesThere has been no official reaction to the meeting from the Ukrainian side so far. Meanwhile, at the end of February Prime Minister Yanukovich said these systems pose a threat to Ukraine's national security. President Yushchenko did not support him in this issue, saying it is not Ukraine's business to interfere with another country's affairs. Russia has repeatedly expressed its negative attitude towards the idea of placing U.S. anti-missile systems in Eastern Europe. Officials say Iran and North Korea, named by the U.S as the main reason for such a step, don't have missiles that can reach the area. Moscow views the idea as a threat to Russia and global strategic security. The U.S. proposal was sharply criticised by President Vladimir Putin during the Russian-NATO summit in Munich.
You can share this story on social media: