Ukraine to play 'Totalitarian' Football?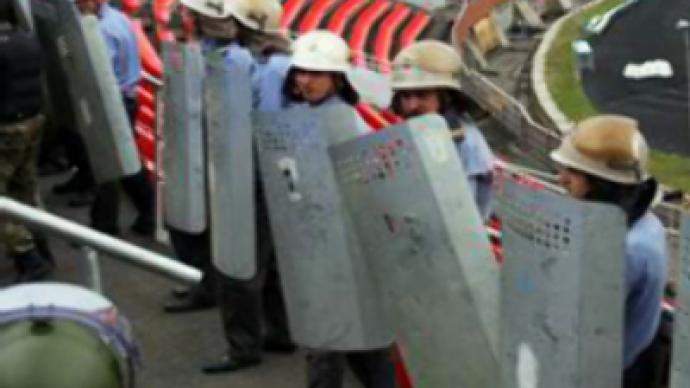 Back in the 1970s, the Dutch national team shocked the football world with a revolutionary new system called 'Total Football'. Now a member of Ukraine's Democratic Coalition, MP Aleksandr Doniy, is shocking fans with something that can be called 'Totalita
The draft plan for the law, which aims to solve the problem of football hooliganism, was presented to the local parliament and deprives supporters of most of their civil rights.
If the legislation becomes law it will be impossible to buy a ticket to any game taking place in Ukraine without showing a passport.

Aleksandr Doniy suggests that all football fans should be registered in official fan clubs if they want to support their team, visit its away games and wear its colours at the stadium.
The activities of all other unauthorized fans' associations would be declared illegal and any law-breakers would be prosecuted without mercy. The punishment for supporting your favorite team without having a fan club members' card would range from two to seven years in prison.
Security measures at the stadiums would also be increased.
The implementation of the law would become the full responsibility of Ukrainian football clubs. But experts say the country's league is not rich enough to fulfill the MP's plans as currently just three teams have an electronic ticket distribution system.
Ukraine and Poland are joint hosts of the football European Championships in 2012.
You can share this story on social media: