Ukraine: still no agreement on early elections?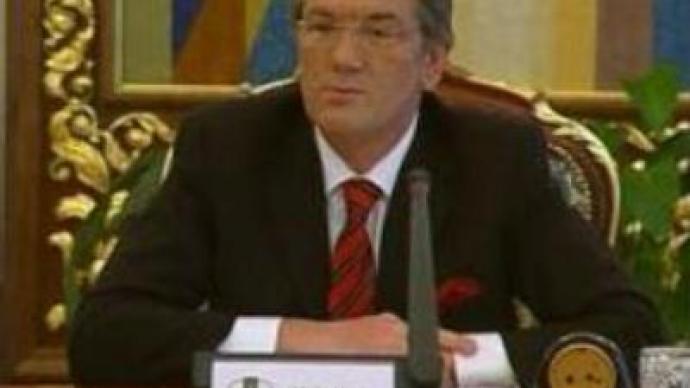 Ukrainian President Viktor Yushchenko is holding a meeting with Prime Minister Viktor Yanukovich, Parliament Speaker Aleksandr Moroz and Parliament bloc leader Yulia Timoshenko.
The president, prime minister and speaker of the parliament have agreed to hold early parliamentary elections in September 2007. The announcement allegedly ended a long-running political crisis in Ukraine.Viktor Yushchenko suspended his decree on the parliament's dissolution for two days to give it time to adopt snap elections laws. Wednesday is the last day for the parliament to do so. But Yulia Timoshenko's bloc and the Our Ukraine party have boycotted the parliament session, saying that the parliament was not discussing issues related to the elections.Meanwhile, the Party of the Regions, headed by Prime Minister Yanukovich, says it will urge its leader to recall his signature on the joint statement. The party accuses the president of breaking the agreement by pressing the Constitutional Court.
You can share this story on social media: