Up to 143,000 Ukrainians requested asylum in Russia in two weeks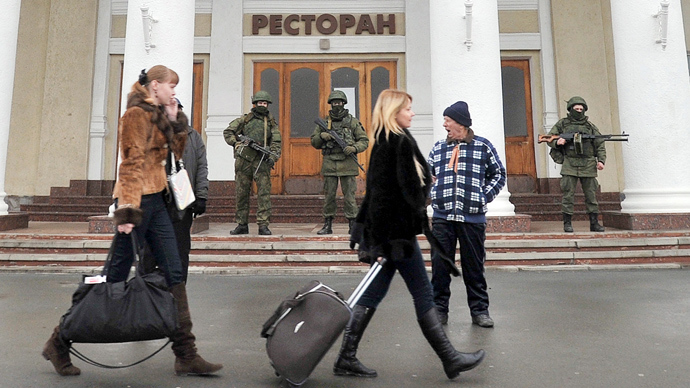 Russian migration authorities report a huge spike in requests coming from Ukrainians to seek asylum in Russia, as some 143,000 people filed documents in just two weeks. Officials vow to process the requests in shortest possible time.
"Tragic events in Ukraine have caused a sharp spike in requests coming from this country seeking asylum in Russia," said chief of citizenship desk Valentina Kazakova. "We monitor figures daily and they are far from comforting. Over the last two weeks of February, some 143,000 people applied."
Kazakova said most requests come from the bordering areas and especially from Ukraine's south.
"People are lost, scared and depressed," she said. "There are many requests from law enforcement services, state officials as they are wary of possible lynching on behalf of radicalized armed groups."
Relatives residing within Russia have been urging officials to process the requests in the shortest possible time. Officials say that though each request will be treated individually, all such addresses will be handled as soon as possible.
The situation in Ukraine, simmering since ousted President Viktor Yanukovich wrapped up the EU integration course in November, escalated dramatically two weeks ago when violent clashes between rioters and police forces in the capital saw opposition leaders proclaim themselves rulers of the country.
Yanukovich, though not properly impeached, fled the capital, while thousands in Ukraine's south-east came out to protests the new authorities.
The protests were aggravated by the fact that the revamped parliament did away with Yanukovich's law on minority languages virtually forbidding use of Russian as the second official language. Out of 45 million people living in Ukraine, according to 2013 census, some 7.6 million are ethnic Russians.
You can share this story on social media: