Ukraine's president offers opposition leaders top govt posts
The Saturday meeting between Ukrainian President Victor Yanukovich and the opposition yielded unexpected results. Top government posts were offered to protest leaders and a review of the constitution was promised, in order to give parliament more power.
Follow RT's LIVE UPDATES on the unrest in Ukraine
Yanukovich has proposed the post of prime minister to the head of the "Batkivschina" (Fatherland) opposition party, Arseny Yatsenyuk, the justice minister said after the president's meeting with opposition leaders.
"The president offered the post of prime minister to Arseny Yatsenyuk. In the case of the latter's consent to take the post, the president of Ukraine will decide on the resignation of the government," Minister Elena Lukash said.
Arseny Yatsenyuk is the parliamentary leader of the country's second largest party and an ally of jailed ex-PM Yulya Tymoshenko. Vitaly Klitschko is a former professional boxer and former WBC, WBO and Ring Magazine heavyweight champion.
Vitaly Klitchko, head of the Ukrainian Democratic Alliance for Reform party, was offered the post of deputy prime minister for humanitarian affairs.
The current prime minister, Nikolay Azarov, has been in office since March 11, 2010. He is the leader of the Ukrainian Party of Regions. Azarov also served as acting prime minister in the first Yanukovich government, from November 2002 to January 2005.
The president's offer came after Saturday talks with opposition leaders, as the government is struggling to cope with protests and violence that have gripped the entire country amid the political crisis.
Yanukovich also agreed to review the constitution and establish a working group for the transition to a parliamentary-presidential republic, First Deputy of the Presidential Administration Andrey Portnov said.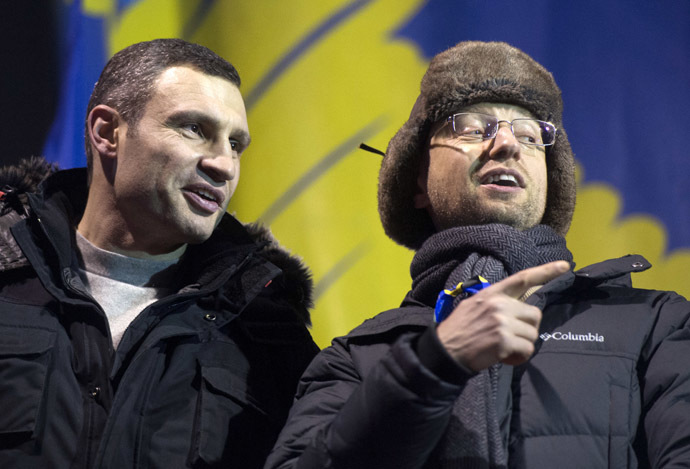 The possibility of returning to the constitution which was adopted as part of the Orange Revolution in 2004 was brought forth at the meeting. At that time, the constitution was changed in order to shift powers from the presidency to the parliament.
"We have determined that we can create a group and work on amendments to the constitution through adopting it in parliament , or through the mechanism of the All-Ukrainian referendum, " Portnov said in comments posted on the presidential website.
He added that opposition leaders stressed the need to change the law on referendums.
In another consensus, the two sides agreed to gradually clear the streets of central Kiev from protesters and police forces.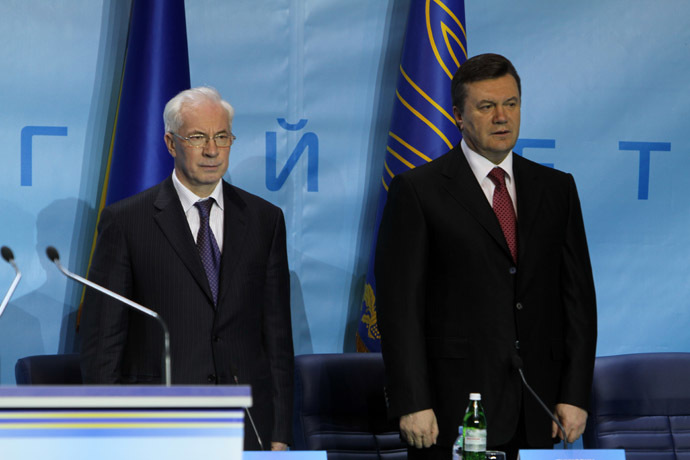 The Ukrainian president said that he will consider the possibility of granting amnestyto the protesters arrested during the political crisis if they vacate all seized buildings around the country and Independence Square in Kiev.
Unrest in Kiev entered its seventh day on Saturday, with protesters pelting police cordons with stones while officers retaliated with flash grenades and rubber bullets. Hundreds have been injured and dozens others detained or arrested in the violent clashes across the country.
You can share this story on social media: