Ukraine: President and PM fail again to set poll date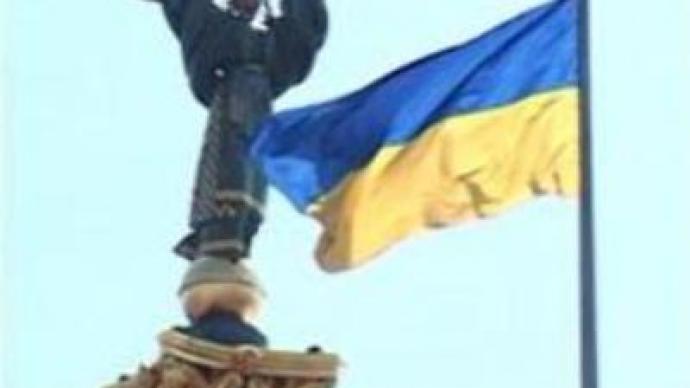 The political stalemate in Ukraine continues as President Viktor Yushchenko and Prime Minister Viktor Yanukovich have failed to set a date for an early parliamentary election.
The working group attempting to resolve the dispute between the rival factions has adjourned until their leaders can find a compromise.Meanwhile, the election date is crucial for both sides. Seeking fast relief from the on-going bickering, the opposition loyal to the President wants to hold an election as early as possible. The governing majority loyal to the Prime Minister is adamant that another five months are needed to prepare and adopt necessary legislation. The two sides have been at loggerheads for months. Despite being unable to come to a deal the Ukraine leadership has not looked for an external mediator. However, international delegations keep arriving in Kiev.The parliamentary deputies have jokingly promised to resolve the crisis before the European Football Championships in 2012. And with sporting vigour, they continued the fight for power.
"Sometimes we are witnessing political fighting against the Constitution. This is unacceptable. There can be no manipulations with the main law of our country. Of course, we would like to achieve consensus ourselves but in these circumstances, the participation of PACE is important,"
said Aleksandr Moroz, Head of Ukrainian parliament. The Constitutional Court examining the legality of the President's order in March to dissolve parliament (the Rada) has ended one hearing and is now preparing to launch a new one. Viktor Yushchenko issued two decrees dismissing the Rada and as the first one was cancelled, the judges switched to the second one. Supporters of the Prime Minister are showing similar persistence. After a long break, they have resumed rallies at Independence Square in the Ukrainian capital, Kiev. In scorching heat, up to 15,000 people are calling on the President to unite Ukraine. But even their energy has not been enough to find a consensus.
You can share this story on social media: