Ukraine: no quorum in parliament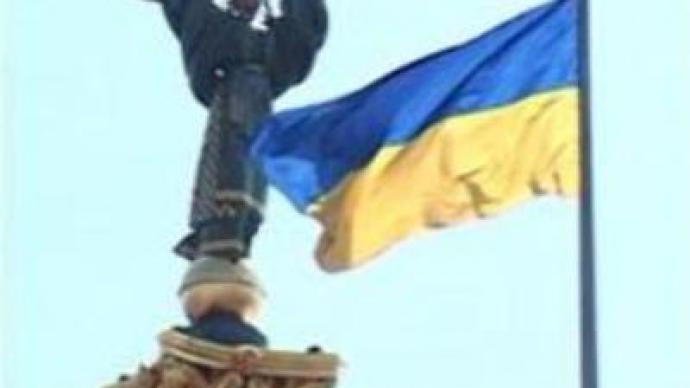 Ukrainian Parliament Deputies failed to show up in sufficient numbers to review laws which are needed to hold early parliamentary elections. A working group, set up to finalise the mechanism for early polls, continues its work.
President Yushchenko and Prime Minister Yanukovich have already agreed on elections to take place but have so far failed to set a date. Mr Yanukovich wants the vote in October or early November, while Mr Yushchenko insists on late June or early July, and wants a nationwide referendum on amending the constitution.The president believes postponing the poll will only deepen the political standoff in the country.
"Don't drag your feet. We do understand there is a crisis, and it's our responsibility to deal with it. You just can't leave the country in such an indefinite state for seven or eight months. The elections will take place – make no mistake about it. But every day of delay increases the danger to miss the opportunities we have now,"
President Yushchenko states.Pavel Kruglyakovsky, a political analyst from the Party of Regions which supports the Ukrainian Prime Minister, told Russia Today that
"the establishment of this group has become possible after all the legal means were already used in the struggle between the opposition and the ruling coalition.""Most experts believe that there is a secret agreement between Mr Yushchenko and Mr Yanukovich. But after some time we will be able to learn what the agreements are about through the resolution of the working group or during preparations for the early election,"
he added.Dmitry Vydrin, a political analyst and member of the Ukrainian parliament from the Yulia Timoshenko bloc, stressed that the crisis is far from being resolved.
"The compromise was found only on the issue of the early elections. Here the compromise ends. The sides haven't yet decided on the date of elections and on its procedures,"
he said.
You can share this story on social media: