Man changes name to None of the Above, makes presidential bid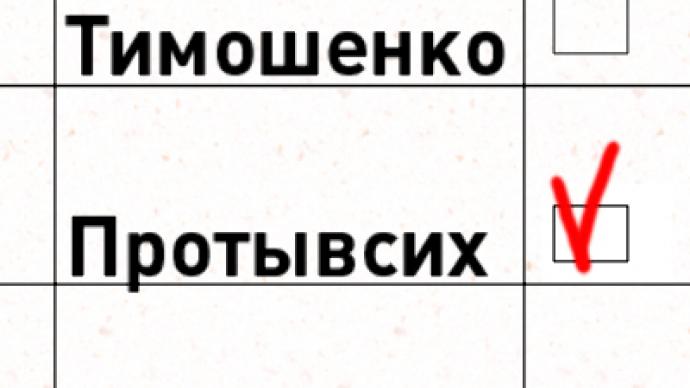 A Ukrainian man bearing the unusual name Protyvsikh, meaning "none of the above", has submitted an application to run for president. The poll is due to be held in two months.
The Ukrainian Central Election Commission received the application by presidential candidate Vasily Protyvsikh on Tuesday, Ukrainian news website Unian reports.
Protyvsikh, who is running as an independent candidate, comes from the Ivano-Frankovsk region of the country, and heads the trade and industry chamber in the city of Ivano-Frankovsk. The man got his unusual name only recently – the passport that he produced at the Election Commission was issued on October 2 this year. Also, Protyvsikh did not transfer the required money guarantee to the state budget, without which the application will not be processed.
The Ukrainian Central Election Commission has registered a total of 14 candidates, with eight more applications being studied. The commission will receive new applications till November 6. The presidential poll is scheduled for January 17, 2010.
The move, though discussed in the media, lacks originality. People in the United States and Britain have changed their name to None of the Above before elections and parties have been registered under this name in Greece and Serbia.
You can share this story on social media: