Ukraine's self-proclaimed government is illegitimate – Tallinn mayor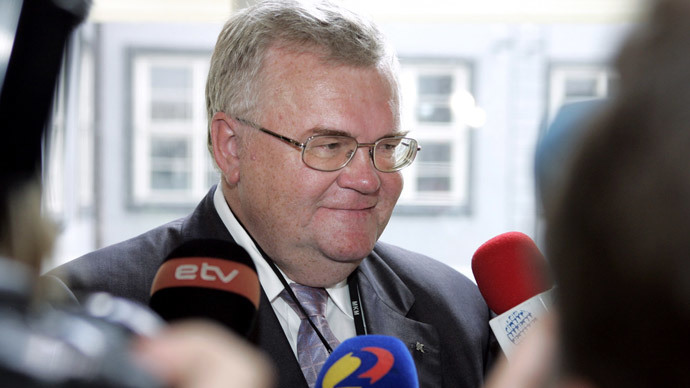 The self-declared Kiev authorities cannot solve any political problems and "lack both credentials and power" in the crisis-torn country, said the mayor of the Estonian capital of Tallinn.
"The self-proclaimed Ukrainian government was put into power by people with baseball bats," Edgar Savisaar told Postimees newspaper. "It lacks both credentials and the capacity to solve the crisis in the country."

According to him, the situation in Ukraine will begin stabilizing only after it "has a legitimate, democratically elected government at the helm."

"Only after elementary public order is restored in Kiev and western Ukraine, we can start discussing the issue of providing the country with foreign aid, be it from the EU, US, Asia or from all sources simultaneously," Savisaar said.

According to the mayor, the current government which is under the influence of radicals lacks the power to even hold free elections in the country – let alone solve other significant questions which are put in front of the nation's self-declared officials.
"Until the next elections [on May 25] only an integral government which consists of representatives of all Ukraine's regions may claim any legitimacy," said Savisaar.
The Tallinn mayor believes even the presence of defense and law enforcement agencies cannot provide stability in the country, because the nation also needs strong democracy and an integrated society.
Following a wave of violent street protests, the opposition-controlled parliament ousted President Yanukovich and appointed a new government. Ten southeastern Ukrainian regions saw massive protests against the developments in the capital. Several of them, including Crimea, announced that they would not take orders from the new government and replaced the appointed governors with elected representatives.
You can share this story on social media: