'I wanted to die': Police gang rape case ignites Ukraine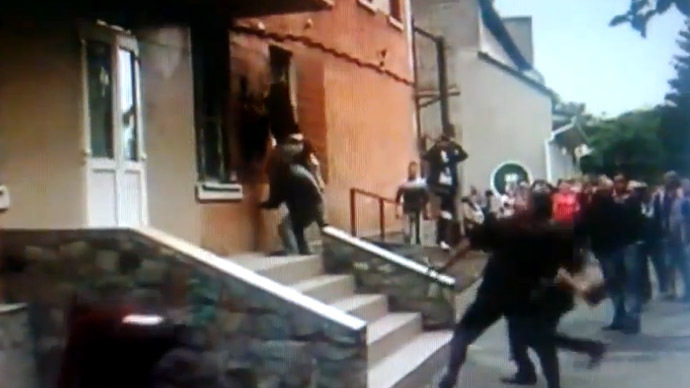 Protesters have stormed and burnt a police station in southern Ukraine, outraged that authorities' did not place a policeman suspected in the brutal gang-rape and beating of a young woman under arrest. Locals say the situation remains extremely tense.
Police responded with tear gas when the angry crowds started smashing windows, broke down doors and set the police station on fire. The short-lived but furious rally took place in the small town of Vradiyevka, about 330 kilometers south of the capital Kiev.

Hundreds participated in the protest, with the leader of the "Common Cause" movement Alexander Danilyuk estimating the number of those that consistently rally in the town's center at 300-400 people. He says the locals, as well as visitors from across Ukraine, plan to stage another protest on Thursday.

The police station is now being guarded by about a hundred members of the country's special forces.

The victim behind the spiking tensions, a 29-year-old local woman, said that she was coming home from a nightclub last Wednesday when she was thrown into a car, beaten and raped by two policemen and their driver.

"First they punched me, and then started to hit me with something made of metal, like brass knuckles. It was really painful, but I continued to try to twist out. "Please, stop! For the sake of my 10-year-old son and ill mother!" she said.

"At some point, I felt as though my skull was pierced."

"There was like a knife in my head," she told the Ukrainian daily Fakty.

After she was raped and abandoned in a forest, she remembers how she "wanted to die."

"I couldn't stand it anymore."

The woman currently remains hospitalized with serious injuries: her skull is fractured, and there are multiple bruises all over her body.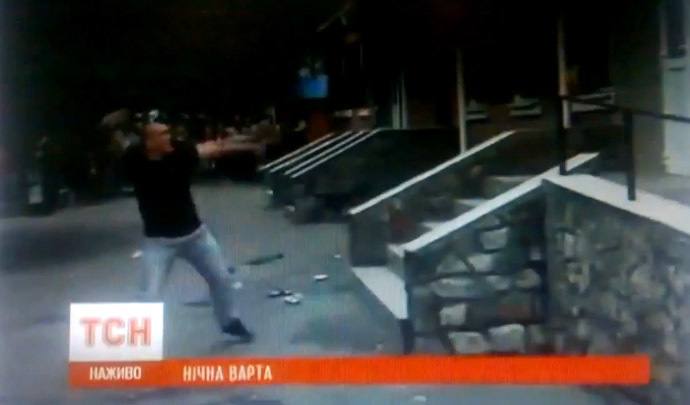 One of the suspected policemen and the driver were detained straightaway, but the authorities decided not to arrest the second policeman, who proclaimed his innocence and said he was on duty when the attack took place.

Security camera footage reportedly confirmed his alibi, with the video now being checked by investigators.

The victim Irina Krashkova stressed that the officer was lying.

"This is not true. I know 100 percent that he was there. Because he was the first to rape me; he beat me and called me all kinds of names," she stressed.

However, authorities only detained the second policeman after the protests late on Tuesday, with a court to decide whether he should remain in custody or be released on bail.

The case triggered anger all across Ukraine, with scores slamming government officials for corruption, lawlessness and impunity.

Two senior regional police officials and a prosecutor have been fired because of the incident. The country's President Viktor Yanukovich ordered an investigation into the events. Interior Minister Vitaly Zakharchenko was summoned before parliament, where he pinned the blame on his subordinates, who reportedly withheld the information that there were policemen involved in the crime.