No more Berkut: Ukraine interim govt disbands special security force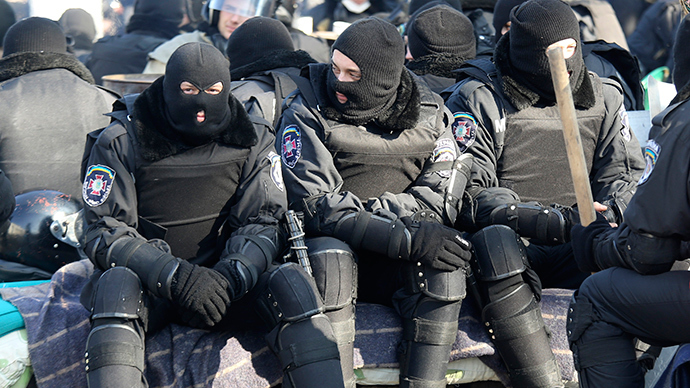 Ukraine's interim interior authorities have disbanded the elite special force that participated in the Kiev clashes and the crackdown on the Maidan protesters.
It is yet unclear what will happen to the Berkut officers, acting Interior Minister Arsen Avakov said.
"Berkut no longer exists," Avakov wrote on Facebook early Wednesday.
The force had about 4,000 thousand members across the country.
The news comes a day after several members of the Berkut force were made to kneel on a stage in front of protesters in the western Ukrainian city of Lvov and beg for forgiveness, while locals shouted "Shame!" and threw small objects at them.
Berkut officers have complained of provocations by far-right demonstrators, and threats to themselves and their families.
"On the houses where the members of the special forces live, they paint: 'You're dead' or 'We'll hang you and kill all your family, one by one.' It's not ordinary people who are gathering here," Vladimir, a Berkut officer, told RT.
However, Berkut officers were greeted as heroes in the cities of Donetsk and Sevastopol.
Authorities in Sevastopol have refused to comply with an order by the interim interior minister, Arsen Avakov, to disband a Berkut detachment. The head of the city government, Aleksey Chaly, has called for all Berkut officers to come to live in Sevastopol with their families. The forces' officers were invited to join the local Interior Ministry's troops.
"These people have done their duty with dignity, have shown themselves to be true men, and now are being thrown to the gang of nationalists by their own ex-bosses," Sevastopol mayor Aleksey Chaly said, Sevastopol.su reported.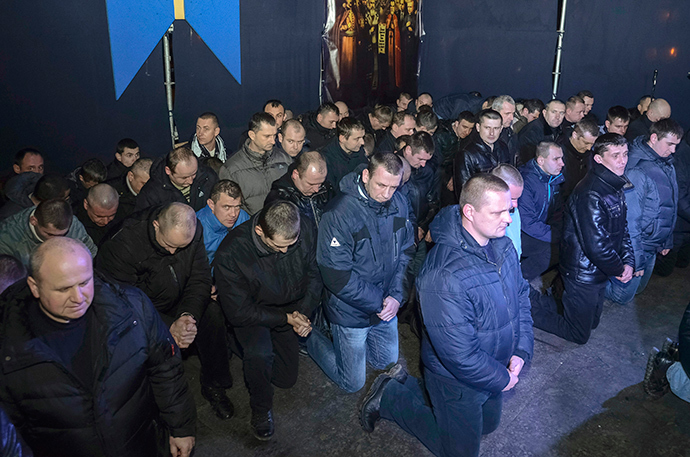 You can share this story on social media: