Ukraine council adopts Russian language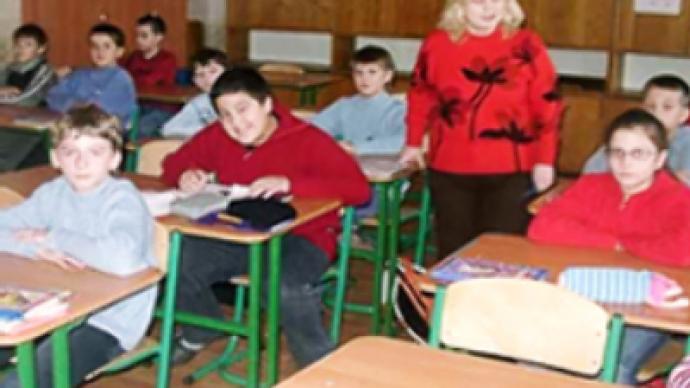 Russia's language has been given a boost in Ukraine, after one council in the country's east decided to restrict the use of Ukrainian in local schools. Donetsk Council deputies, who overwhelmingly backed the move, believe it will "improve" the
From now on, it is also banned to open new Ukrainian-language kindergartens and enrol new kids in those that already exist.
At the same time, within the framework of the Russian language support programme, Donetsk City Council designated ten "basic schools" which are to extend the study of Russian language and literature.
Most residents of Donetsk are Russian-speaking Ukrainians and ethnic Russians. The region is a stronghold of the pro-Russian Party of the Regions headed by former Ukrainian PM Viktor Yanukovich.
Only a fifth of Donetsk schoolchildren study at Ukrainian-language schools.
Russian language is neither state nor official in Ukraine. Moreover, since 2008 all films can only be shown in their original language or be dubbed in Ukrainian.
The Donetsk City Council decision comes along with the decision of the Council to recognise the Donetsk territory as "an area without military-political blocs and military bases of foreign countries", and in particular NATO.
You can share this story on social media: