Ukraine celebrates second anniversary of Orange Revolution.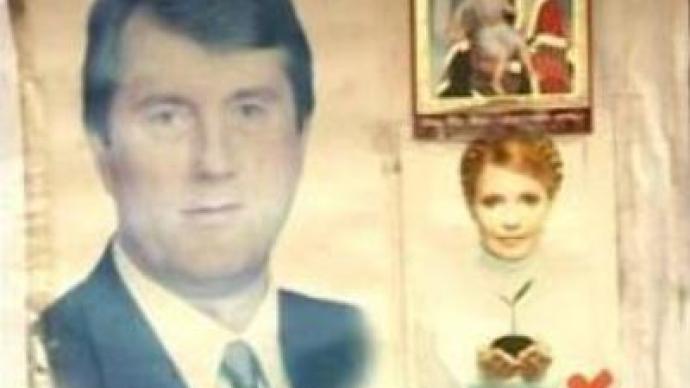 Two years after the Orange Revolution the euphoric spirit in Ukraine has worn out and many Ukrianians appear to have bittersweet feelings about the period. Some former winners turned out to be losers.
Very few dedicated Ukrainians came to celebrate the second anniversary at Kiev's Square of Independence. Their heroes, Yuliya Tymoshenko and President Yushenko, hardly speak to each other these days. The break-up of the Orange team marred people's expectations of the big changes planned for Ukraine
The Orange Revolution began after the polls closed in the presidential election 2 years ago. Thousands of people flooded the square and demanded a re-run, which Viktor Yushenko subsequently won. Meanwhile, the east of the country continued to support the defeated presidential candidate Viktor Yanukovich.
The first government chaired by Yuliya Tymoshenko brought an end to the monopoly of power in the country. Yet within six months the government collapsed under the weight of power scandals, and failed to avoid corruption themselves.
As a result, the Party of Regions, thought to be buried by the Orange Revolution, made a stunning come back by winning the most seats in the parliamentary election. Viktor Yanukovich has since returned as the Prime Minister enjoying more power than before, thanks to Constitutional reform.
The Orange team, now in opposition, claims the new government is on a mission to divert the country's pro-European course.
Russia Today's correspondent in Ukraine, Yuliya Popova, said the former Orange Revolution colleagues are now pursuing their own interests. She said Yuliya Tymoshenko wants to become president in 2009 and President Yushenko is struggling to defend his scarce powers.
Meanwhile, at least 200 people have been protesting in Ukraine's Crimea peninsula under the slogan of cracking down on the "Orange" campaign.
Representatives of the Party of Regions, the Russian Bloc and the Eurasian Youth Union took part in the anti-Orange demonstration in the city of Symferopol.
They accused so-called "Orange" leaders of aggravating relations between Russia and Ukraine and attempting to force Ukraine into NATO despite the will of the majority of Ukrainian people.
You can share this story on social media: