'Stop recruiting minors!': UK army urged to halt 'outdated' practice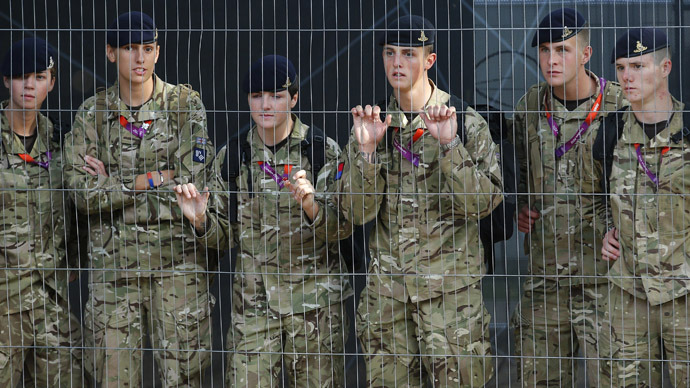 Campaign groups have called on the UK military to stop recruiting 16-year-olds, maintaining the "outdated" practice wastes millions. The Ministry of Defense dismissed the claims, and said they did not account for the "benefits for young people."
A report by human rights groups Child Soldiers International and ForcesWatch have calculated the Ministry of Defense (MOD) spends up to £94 million ($143 million) a year training recruits of 16 and 17 years of age.

"The UK is the only member of the European Union and only permanent member of the UN Security Council still recruiting from age 16," emphasized the document. It noted that younger recruits were far more vulnerable to post-traumatic stress disorder, sexual harassment and bullying.

Slamming the practice as "outdated," the organizations cited a dropout rate of 35.6 percent among 16-year-olds, in comparison to 28.3 percent among adult recruits. Additionally, they signaled figures submitted to the UK parliament in 2011 showing that it costs £88,985 ($134,000) to train and pay underage recruits – more than double the cost for adults. More importantly, recruits – even if they are fully trained – cannot be deployed in combat until they are 18 years old.

"Recruiting minors into the army is a practice from a bygone era. It's not just young recruits who pay the price for outdated MoD policies – taxpayers do too," said David Gee of ForcesWatch. He stressed that the armed forces also suffer "when it finds itself undermanned on the frontline because so many minors have dropped out of training."

If the practice were discontinued, the report calculated that UK taxpayers would save between £81.5 million and £94 million each year.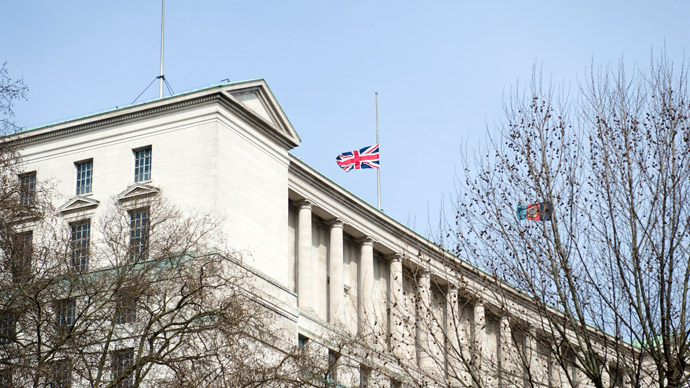 The UK is currently embroiled in a financial crisis, and as a result the military is having to implement sweeping cuts to reduce costs. Earlier this year, the UK government announced that it would be laying off 5,000 soldiers in a bid to reduce total troop numbers from 102,000 to 82,000 by 2017. The move will save an estimated £38 billion ($60 billion).
Doubts have been voiced over the drastic scaling down of the military at a time of "increased threats and new global challenges."

Indifference?
The Ministry of Defense refuted the findings of the report and disregarded its calculations, stating there were no plans "to revisit" the policy of recruiting persons younger than 18 years of age.

"We do not recognize the figures suggested in this report, which ignores the benefits and opportunities that a military career offers young people," an MOD spokesperson said in a statement. He added that minors still needed the written consent of their parents or guardians to sign up, which fully complies with United Nations conventions.

You can share this story on social media: