UK police officers in hot water for strip searching drunk woman, leaving her naked in cell
Published time: 31 Jul, 2013 15:49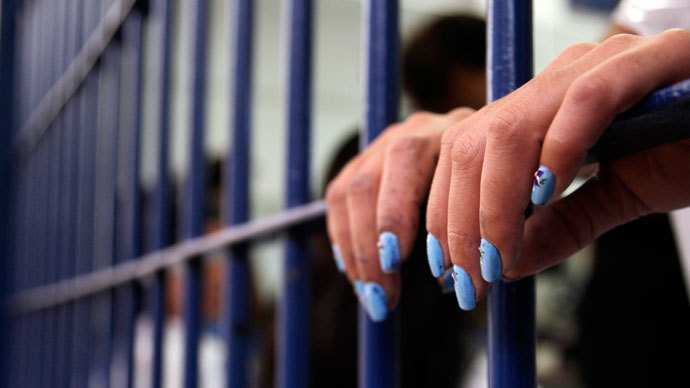 Six police officers who forcibly stripped an intoxicated 22-year-old woman and left her naked in a police cell for 30 minutes should face disciplinary action, according to a British police watchdog.
The woman was taken into custody at a Chelsea police station after police officers became suspicious she was on drugs and may have concealed illegal substances in her clothing. The woman was arrested "intoxicated, distressed and running in and out of a road," according to the report.

Four male police officers and only one female carried out the search, contravening regulations that officers involved in the process must be the same gender as the suspect.

The officers failed to produce a written record of the strip search and undertake the procedure in line with police rules, according to the Independent Police Complaints Commission (IPCC).  The IPCC has declared that the search was carried out "without adequate justification."

As she was detained in the police cell, her movements were being broadcast to the custody desk by CCTV cameras.

"I find it difficult to understand why police officers think they have the right to strip a young woman of all her clothes, leaving her naked for half an hour and then expose her to being filmed," said IPCC Commissioner Derrick Campbell.

The Police Sergeant on duty should face a charge of gross misconduct for oversight, as well as the five officers, ruled the IPCC.

Two further officers are to be reprimanded by management after one failed to investigate her claim that her drink had been spiked in a club.  Another "potentially affected the woman's decision to seek independent legal advice by suggesting that she would be likely to leave the station sooner without it."

"This incident caused a great deal of distress to the victim," Campbell said. She had complained to the IPCC after being dissatisfied with the way the Metropolitan police's professional standards department dealt with her original complaint.