Britain burning: Riot madness spreads across UK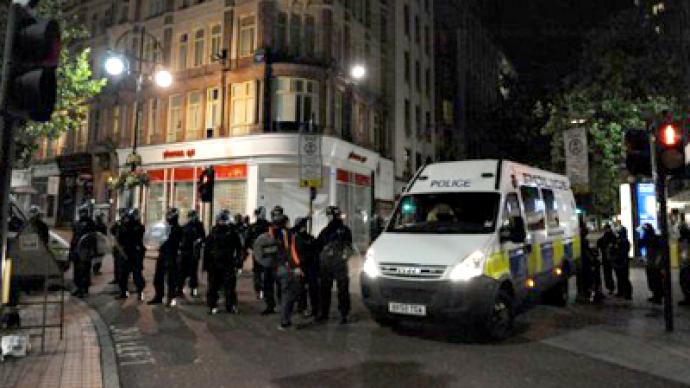 Violence and looting has spread to the western city of Bristol, making it the fourth UK city, after London, Birmingham and Liverpool, where authorities are struggling to keep pace with the unrest.
Police in Bristol confirmed that they are dealing with outbreaks of disorder involving about 150 people.Meanwhile, Liverpool's police department said officers were responding to a "number of isolated outbreaks of disorder," the Associated Press reported.Several vehicles were set ablaze and a number of buildings were attacked, while masked rioters pelted police with debris in the city's southern neighborhoods.Riot police were also deployed in Birmingham, as looting spread through the central UK city. Birmingham's police confirmed that more than 100 people had been arrested after shops in a main retail district were attacked. A police station on Holyhead Road in the Handsworth section of Birmingham was set on fire.
It followed a major escalation of rioting across London as groups of young people rampaged through neighborhoods across the capital over the weekend.British Prime Minister David Cameron's office announced that he had cut short his summer vacation to lead the response to the escalating riots, and would lead a meeting of the government's crisis committee on Tuesday as police and lawmakers seek to quell the violence.
You can share this story on social media: