Dying for reform: UK public health worsens despite substantial NHS funding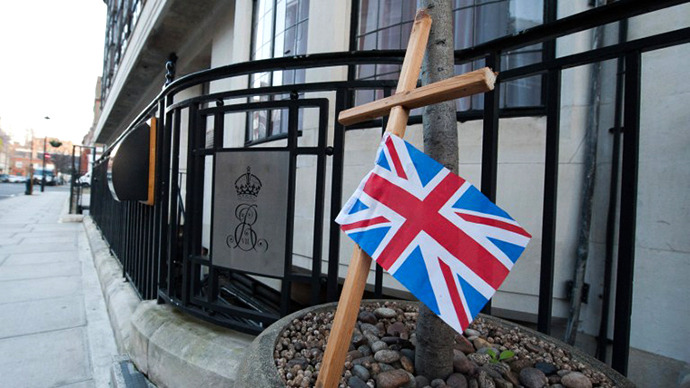 Money won't buy you health. This seems to be true for the UK, where substantial financial injections into the NHS do not prevent increasing death rates. A recent report on UK health performance exposed a worsening public health situation.
The report published in The Lancet, a recognized medical journal, revealed that despite a substantial increase in health expenditure, the UK only occupies 12th place in the list of 19 countries including France, the US, Canada and Australia.
"The UK performed significantly worse than the EU15+ for age-standardized death rates, age-standardized YLL rates, and life expectancy in 1990, and its relative position had worsened by 2010," the report from The Lancet magazine said.
The report was based on the data extracted from the Global Burden of Diseases, Injuries, and Risk Factors Study 2010, which analyzed health figures for the UK and 18 other nations.
According to the findings when it comes to premature mortality the worst rankings were for men and women aged 20-54 years.
Overall life expectancy has improved in the UK by 4.2 years, but other countries have improved faster, with Spain, Italy and Australia leading the list.
Compare with other countries from the report the UK had lower rates for road injury, diabetes, liver cancer, and chronic kidney disease, but significantly greater rates for ischemic heart disease, breast cancer and preterm birth complications.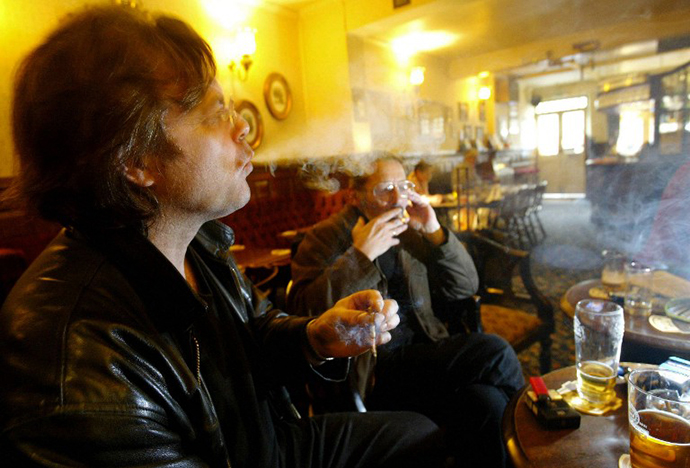 However, the problem is not only with medical care - many health problems derive out of unhealthy lifestyles.
Smoking, high blood pressure and obesity were indexed among the three leading risk factors for Britons, despite millions of pounds spent on public health campaigns.
NHS spending has been increasing in recent decades rising from 46 billion pounds (approximately US$69 billion) in 1990 to 122 billion pounds (approximately $184 billion) in 2013, based on 2011 prices.
Commenting on the findings The Lancet said the performance of the UK in terms of premature mortality "concerted action," where major causes of death, such as cardiovascular diseases and cancers, will require improved public health.
Prevention and early treatment could lower the burden of poor health on society, according to Professor Kevin Fenton, co-author of the report.
"This report is both a wake-up call and an opportunity for the UK," he told The Telegraph.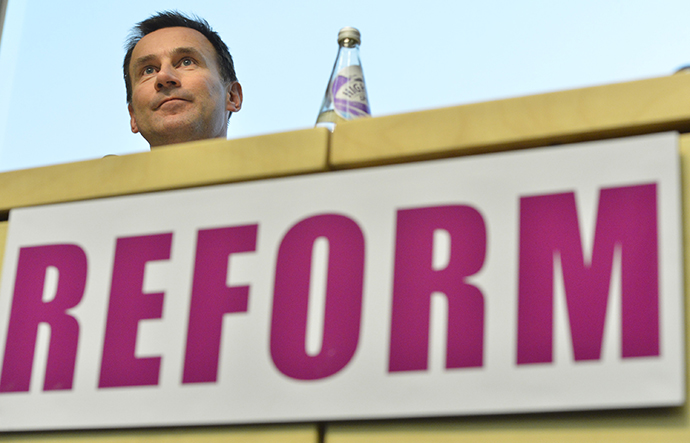 The health secretary, Jeremy Hunt, called Britain's performance "shocking" compared with that of other countries.
"Despite real progress in cutting deaths, we remain a poor relative to our global cousins on many measures of health, something I want to change," Hunt said. "For too long we have been lagging behind and I want the reformed health system to take up this challenge and turn this shocking underperformance around."
The National Health Service has been subject to numerous scandals with unusually high death rates in hospitals, systematic neglect of patients and poor conditions at the medical facilities.
NHS chief David Nicholson promised imminent reforms saying he is "absolutely determined" to lead the service through the changes. The announcement comes despite numerous calls for him to resign.
However, many fear that these changes, the proposed Health and Social Care Act in particular, will green-light mixed funding and thus partial privatization of NHS, which may result in competition rather than integration of services.
You can share this story on social media: