'Safer than conventional food': Push to make UK world GMO leader sparks outrage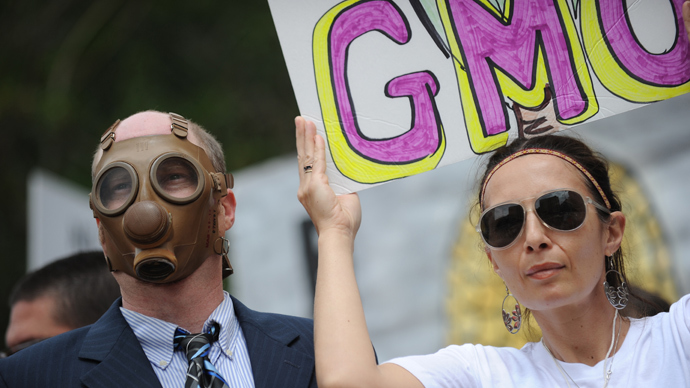 Britain's top environment official has called to bring GM to the UK praising it as "a safe and proven innovation" which would help "feed the world". Green campaigners slammed the push saying that farmers should provide for the globe, not GM giants.
UK's Environment Secretary, Owen Paterson, has urged the government, industry and scientists to join forces in tackling the widespread public fear and skepticism about genetically modified crops.

No commercial GM crops are currently grown in Britain, with the official launching a campaign to change that to bring a possible multi-billion industry to the country.

"It is our duty to explore technologies like GM because they may hold the answers to the very serious challenges ahead," Paterson said his speech at the Rothamsted Research agricultural institute. "I want the UK to have a leading role in feeding the world."

Paterson has called GM "a safe, proven and beneficial innovation", which above all provides effective ways to increase crop yields, reduce fertilizer use, improve the efficiency of agricultural production and reduce post-harvest losses.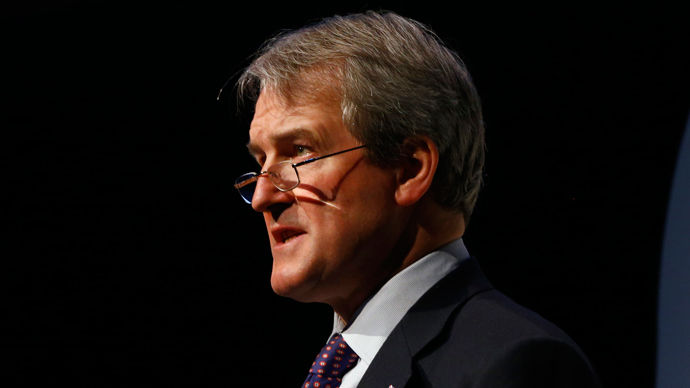 "The use of more precise technology and the greater regulatory scrutiny probably make GMOs even safer than conventional plants and food," he said.

With the EU deadlocked on the GM issue for years, the Environment Secretary said that the member states, who want to use the technology, must be allowed to do so.

"We need evidence-based regulation and decision-making in the EU. Consumers need accurate information in order to make informed choices. The market should then decide if a GM product is viable," he said.

Paterson added that he's conscious "of the views of those who have concerns and who need reassurance on this matter."

'Help African, Asian farmers, not Bayer, Syngenta and Monsanto'

Concerns are widespread, environmental campaigners have rejected the claims that GM is safe, proven and beneficial for everybody.

"The British Government constantly claims that GM crops are just one tool in the toolbox for the future of farming. In fact, GM is the cuckoo in the nest. It drives out and destroys the systems that international scientists agree we need to feed the world," Peter Melchett, the Soil Association's policy director, said. "We need farming that helps poorer African and Asian farmers produce food, not farming that helps Bayer, Syngenta and Monsanto produce profits."

Greenpeace UK's chief scientist, Dr Doug Parr, stressed that betting everything on genetically modified crops is a narrow-minded approach.

"Paterson's inability to see the whole picture means he is missing the revolution in non-GM biotechnology, which is making a real difference to lives now, while the GM lobbyists just carry on making promises," he said. "Paterson should be asking what works rather than blindly following agribusiness propaganda. "

He recalled the drought tolerant-maize, which was recently produced without GM techniques and helped increase African farmers' yields by 20-30 per cent.

"We have loads of other types of farming science that are delivering, that are, through conventional breeding, giving us drought tolerant crops," Kirtana Chandrasekaran from Friends of the Earth stressed. "They are starved of funding... We are continuing to flog GM when it's not delivering what we need."

Pete Riley from GM Freeze campaigning group stressed that "citizens across Europe are unconvinced that GM crops are the way forward."
 
"GM Freeze has asked the PM [David Cameron] to explain, why his government believes UK farmers should put their incomes at risk by growing crops no one wants to eat," he said.

Meanwhile, Cameron's official spokesman refused to answer if the PM would eat GM food himself or give it to his family, despite being asked about it eight times by the journalists at the media-briefing at Downing Street.

He only said the Prime Minister thinks there is a "role for GM crops", adding that any decision on the issue would be taken on a "case by case basis" and "in line with the latest independent scientific advice" as safeguarding people's heath remains the government's "top priority".

A fresh survey by the YouGov market research company found out that just 21 per cent of the global population currently supports the technology, while 35 per cent being against it.

Despite the EU chief scientist, Anne Glover, saying that "there is no substantiated case of any adverse impact on human health" from GM crops, there are many surveys, which reach opposite conclusions.

A leaked 2012 research by Profit Pro indicated that genetically-modified corn contained a startling level of toxic chemicals in comparison to the organic crops.
 
July 24 will see the launch of a global on-line Monsanto Video Revolt action, which will cover YouTube, Facebook and Twitter in order to bypass the corporate media blackout on GMO foods and bring the issue to world attention.

You can share this story on social media: