Rights probe: UK stalling Council of Europe inquiry into internet espionage – report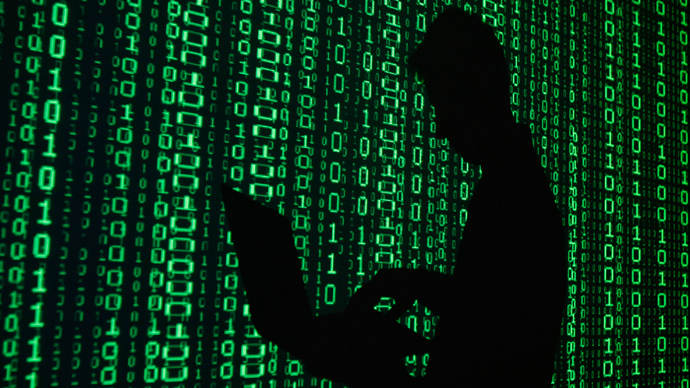 UK representatives are said to be blocking a European inquiry into the covert gathering of "vast amounts of electronic communications." In the wake of the NSA scandal, the Council of Europe wants to prevent abuses that could "destroy democracy."
The Council of Europe, an organization that brings together 47 countries to consider human rights issues, met in the Serbian capital of Belgrade this week to reassess intelligence practices and establish guidelines governed by the European Convention on Human Rights.

Given the "growing technological capabilities" of security agencies, ministers attending the conference said that safeguards need to be put in place against "abuse which may undermine or even destroy democracy."

The Council drew up three draft resolutions, calling for a probe into security agencies' intelligence practices.

One of the clauses in the document, entitled "Political Declaration and Resolutions," specifically references the "gathering vast amounts of electronic communications data on individuals by security agencies, the deliberate building of flaws and 'backdoors' in the security  system  of  the  internet  or  otherwise  deliberately  weakening  encryption."

According to reports from the Guardian newspaper, a UK official from the Department of Culture, Media and Sport raised particular concerns about this part of the document. The refusal to endorse an investigation echoes the stance of UK spy organization the Government Communications Headquarters (GCHQ) that has sought to defend and justify its data gathering activities.

The Council of Europe's resolutions do not forbid the practice of intelligence gathering, but merely set out guidelines for security agencies.

"Data can be collected and processed for a legitimate aim including the objectives set out in the Council of Europe's Statute," the document states. The document also mentions the "precarious situation" of journalists and the importance of protecting their sources.

In the wake of the revelations about the joint spying practices of GCHQ and the NSA, released by former NSA contractor Edward Snowden, the UK has sought to defend its intelligence-gathering practices. According to Snowden's leaks, GCHQ intercepted millions of phone calls and electronic communications, using the NSA's Tempora program to circumvent UK law.

Intelligence chiefs spoke out in support of GCHQ's activities Thursday at a parliamentary committee hearing, and condemned Edward Snowden for what they described as putting citizens in danger.

"The leaks from Snowden have been very damaging, they've put our operations at risk," said MI6 chief Sir John Sawers at the unprecedented hearing before the parliamentary Joint Security Committee. "It's clear that our adversaries are rubbing their hands with glee, al-Qaeda is lapping it up."  

Speaking at the same hearing, GCHQ chief Iain Lobban rejected the idea that UK spies were monitoring the e-mails and phone calls of the innocent majority of UK nationals and foreigners. "That would not be proportionate, that would not be legal, and we would not do it," he said. 
Shami Chakrabarti, the director of Liberty, a civil liberties and human rights campaign group, criticized the hearing, and said that an immediate "inquiry into this grand breach of trust must now begin."