'Draconian response': UAE goes on dissident-arresting spree
Published time: 2 Aug, 2012 05:32
Edited time: 2 Aug, 2012 23:49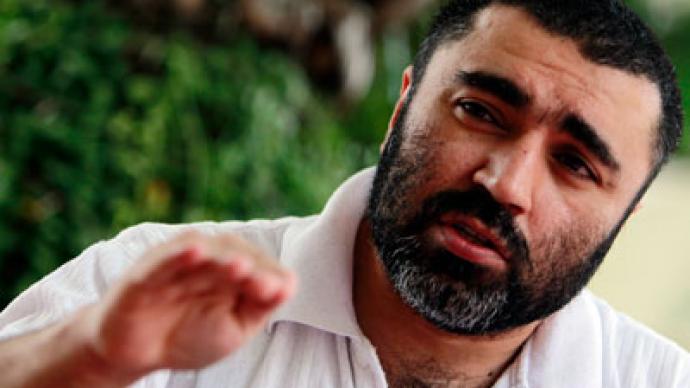 Nine antigovernment activists have been arrested in the United Arab Emirates in the last two days. Authorities claim the arrest were connected to an investigation into foreign-linked groups that threaten the state's security.
­International human rights groups and activists described the recent arrests as a "draconian response to the mildest calls for modest democratic reforms."
Human Rights Watch urged the US and British governments to speak up about the situation in UAE.

"After all their fine words over the past year about standing up for democracy and human rights in the Arab world, the US and the UK have completely lost their voices when it comes to the UAE," HRW's Deputy Middle East Director Joe Stork said in a statement on Wednesday.
Amnesty International has called on UAE authorities to disclose the whereabouts of those arrested, expressing concerns about possible mistreatment of the detainees.
Over three dozen dissidents, most of them Islamists, have been detained in the UAE since April, according to activists. Those detained are believed to be linked to al-Islah, an Islamist group outlawed in the UAE.

Most of the arrests took place after July 15, when the UAE announced it was looking into a group with foreign links that was planning to orchestrate "crimes against the security of the state."
In late July, Dubai Chief of Police Dahi Khalfan said there was a preplanned "international plot against Gulf States in particular, and Arab countries in general… to take over our countries."

Political studies professor Stephen Zunes of the University of San Francisco said that the UAE's stated reasons for the arrests seem unrealistic, and that the country's opposition movement is part of a general desire for greater civilian input in government.
"It seems pretty silly," Zunes told RT. "From all the communications, these are very domestic, local activists who are moderate Islamists, who want a greater sense of fairness and equity within society. They are among three dozen dissidents who have been arrested in the past couple of months. Some people are sentenced to jail not for calling for the overthrow of the government or anything, but simply for wanting the partially elected advisory assembly to have a little more power than it has currently."
The arrests are "another sad chapter in the crackdown against any dissent under that authoritarian regime," Zunes said.
"There's fundamentally no real input by the people themselves, no political pluralism, no opposition parties, no means for people to express their grievances," he said. "And no matter how rich you are and what you provide, sooner or later people are going to say 'Hey, we want some input about the direction of our country.'"