Two volcanoes blow their tops in Russian Far East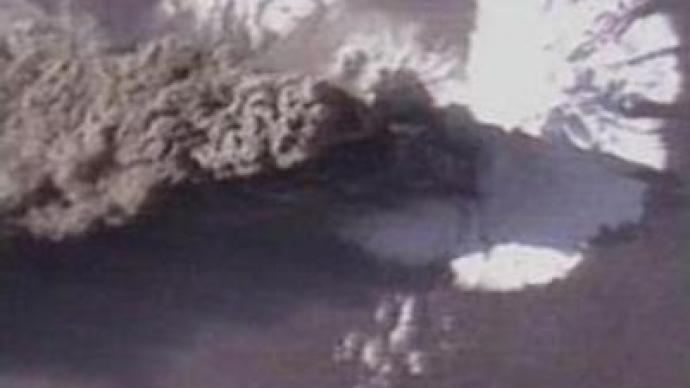 The largest volcano in Eurasia, Shiveluch, erupted on the Kamchatka Peninsula with a series of earthquakes, sending columns of toxic ash high into the atmosphere. The eruption cut off more than 6,000 people from the mainland.
But scientists say the volcano poses no serious threat to the population.
Listed among the most active volcanoes in the world, Shiveluch and the Klyuchevskaya Sopka volcano on the Kamchatka Peninsula apparently timed their latest eruptions to coincide with Volcanologist's Day – celebrated on March 30 in Russia.The two erupted almost simultaneously – Shiveluch with a more spectacular show – shooting up a cloud of gas and ash 6 kilometres into the air.The hot ash soon settled down and melted the snow producing a strong mudflow which washed away a bridge and a strip of road connecting two near-by villages.Authorities say the eruptions pose no widespread danger. These eruptions can be dangerous for foresters, hunters or hikers who can be close to the volcanoes, but not to the local population.The eruptions have also made the area hazardous for air navigation. Both volcanoes are dangerous for planes. Clouds of gas and ash can reach altitudes of up to 10 kilometres above sea level.Shiveluch's strongest eruption in 5 years was preceded by two months of minor earthquakes.One of the 28 active volcanoes on the Kamchatka Peninsula, Shiveluch has a long history of erupting. It formed around 70,000 years ago and its biggest registered eruption took place in 1964. In 2005 an eruption destroyed an earthquake detection station.Its neighbor, Klyuchevskaya Sopka, has erupted more than 50 times in 3 years.
You can share this story on social media: